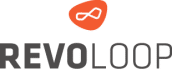 Rubber is so yesterday. REVOLOOP composite bicycle tubes are the future. They hold air longer and are lightweight as all get out. REVOLOOP tubes are also 100 % recyclable.
More about REVOLOOP tubes
REVOLOOP MTB Tubes
REVOLOOP offers three different mountain bike tubes. REVOLOOP.black offer the highest level of puncture protection and is especially made for Downhill riding. REVOLOOP.darkblue also offers increased puncture protection, but the tubes are a little thinner making them perfect for Enduro and All Mountain use. REVOLOOP.blue weighs in at only 78 g, so those who are looking to cut down on overall weight should check it out.
REVOLOOP Racer / CycloCross Tubes
The Racer and CycloCross tubes by REVOLOOP are also available in various thickness. REVOLOOP.green is the more puncture resistant version and the REVOLOOP.white is for those Road cyclists want to drop every gram.
REVOLOOP Citybike Tubes
The REVOLOOP Citybike tubes are the perfect option for urban riders. They are still lightweight, but offer tons of puncture protection. If you're looking for the maximum, then check out the REVOLOOP.darkgreen.
REVOLOOP E-Bike Tubes
Those riding E-bikes should check out the REVOLOOP.darkgreen as well as the REVOLOOP.darkblue. Both offer higher levels of puncture protection and are ready to keep your E-bike rolling.