Applied Ergonomics: The Contact Points
Where bike and body meet, ergonomics play a vital part in creating a comfortable, yet effeicent ride. We have focused on these contact points to optimise your experience.
Handlebars: Sporty, and yet comfortable
How you sit on a bike is determined by the handlebar's backsweep. We selected handlebars with 16° of backsweep. This results in a comfortable position on the bike that is perfect for your daily commute.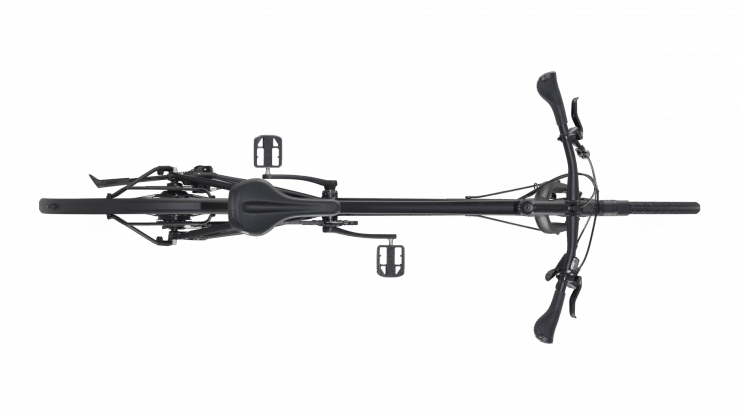 Saddle: Custom made by Ergon for improved seating
The Vortrieb Urban bike saddle is custom made for this bicycle by the German ergonomics specialist Ergon. The SMA30 has large orthopaedic padding to disperse pressure and relieve the hip and sit bones as well as the mid relief channel that takes pressure of the perineal area.
Grips: Special shape to reduce numbness in the fingers
To minimise numb fingers and hand pain, the Vortrieb Model 1 bike uses grips from the German ergonomics specialist Ergon. Their special shape and large contact area was developed with comfortable riding in mind.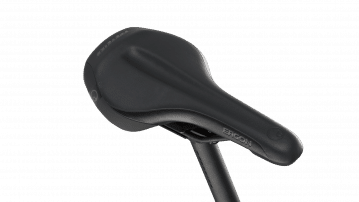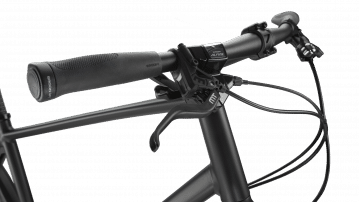 Pedals: Large contact area and grip tape
With a 9x7 cm contact area and skateboard like grip tape, the Vortrieb pedals give you sufficient grip. No need to worry about metal pins or cages damaging your shoes anymore.