For 150 years, Continental has been at the forefront of innovative technologies and shaping mobility. To celebrate this momentous occasion, you can get your hands on something special: the ultimate gravel machine, the Limited Edition Continental Anniversary bike! Join us for a unique story where adventure, experience and passion for clean mobility come together on two tyres.
The Bike
The Limited Edition Continental Anniversary bike is unique. Each of the 150 gravel bikes is unique due to their handcrafted design. The look reflects our passion for gravel biking, right down to the last detail.
Distinctive tyres meet high-quality parts that have been assembled with precision. Together with Continental, we have broken down barriers to bring you the ultimate gravel experience as well as unforgettable adventures.
Due to the limited 150-piece quantity of the OPEN NEW U.P. Limited Continental Anniversary Edition bike, sales of this product will be conducted exclusively via the Inform-Me function on the product page. Our service team will contact you when your desired size is available and discuss further steps.
Braking power with GRX
The Shimano GRX BR-RX810 offers you more control on any terrain thanks to perfect heat distribution, one-way bleeding and proven flat-mount construction.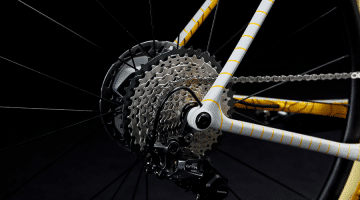 Stable shifting in all conditions
With the Shimano GRX RD-RX810 rear derailleur, you can shift gears quietly and smoothly on rough terrain. Shadow RD+ technology saves you from chain slaps and drops.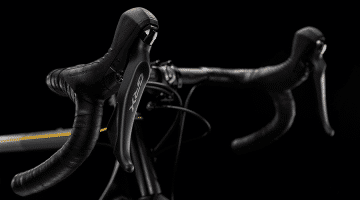 Every gear under control
The Shimano GRX ST-RX810 shift and brake lever comes with Dual Control Technology (STI), anti-slip surface and smooth shifting function.
Open to new frame possibilities
The versatile geometry of the NEW U.P. frameset by OPEN offers you comfortable handling and the best power transmission with a lightweight U-turn fork.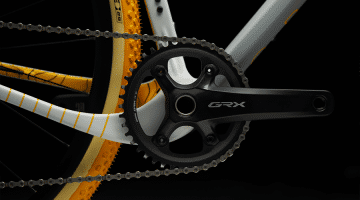 High speeds with the GRX drivetrain
The gear ratio of the Shimano GRX FC-RX810-1 crankset is specially designed for gravel riding, and is based on the proven Hollowtech II system.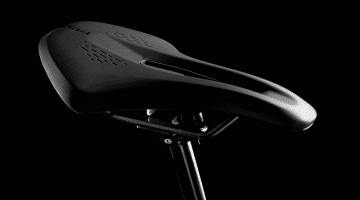 A secure seat for wild adventures
The Terra Argo X3 saddle by Fizik has been specially developed for gravel biking: very light, flexible, stable and durable – for a comfortable degree of weight distribution.
The Terra Trail
in a Unique Colour
The Tyre
Terra Trail – More comfort. More adventures.
Whether you're on an extended tour or on your way back home, the new Terra Trail Special Edition from Continental will take you there: fast across asphalt, as well as good grip off-road. The special edition in the orange-cream colour scheme combines style and safety with tubeless technology, guaranteeing reliable riding fun.
For 150 years, Continental has been moving people, goods and data with innovative technologies – and is now ready to be at your side throughout your adventures. All this is done with the goal of making mobility cleaner, safer, smarter and more affordable. The tyre manufacturer is therefore celebrating this year's Milestone with a bike that makes the gravel rider's heart beat faster, true to the anniversary motto "Mobility. Our heartbeat for 150 years." The concept of mobility has always changed with incredible dynamism. Continental continues to follow this path sustainably and with social responsibility, and has outdone itself with the Limited Anniversary Edition.
The Collaboration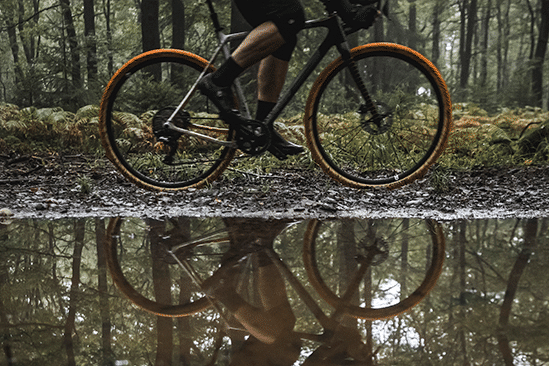 Continental kicks off the adventure
150 years – a time certainly worth celebrating, but how? The answer to the question was obvious to Continental, as the manufacturer's focus is geared towards innovative and sustainable mobility. In 2020 came the idea to bring forth the ultimate gravel bike – limited to a quantity of 150.
The highlight, of course, should fall on the tyres. Continental chose the best-selling Terra Trail, and developed an exclusive special edition around it. Based on their signature colours, the tyres in orange-cream determined the design of the entire bike.
All that was missing was the "frame" for the Terra Trail – one that would do justice to a limited edition – as well as a partner who would lend a hand in selecting and building the ultimate gravel bike. Enter bike-components: perfectly-tuned tyre technology with 150 years of experience comes together with a passion for cycling sport and everything that goes along with it.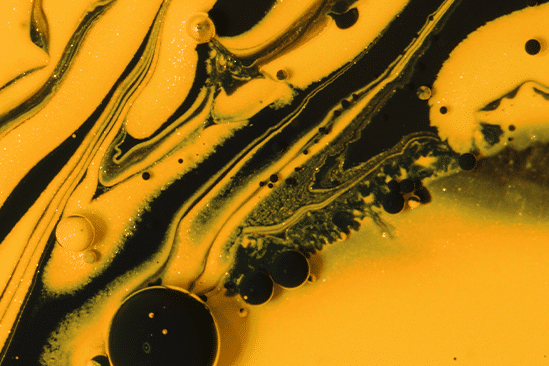 bike-components, the decisive factor
We've treated the Continental Anniversary bike like our own, selecting and installing only the best parts to pay tribute Continental's legacy and to match the spirit of your adventures. This is how the ultimate gravel bike was created in collaboration with Continental.
The design was a special challenge for us. Those who enjoy gravel riding are at home everywhere: on grey asphalt, on gravel and at every altitude. This is exactly what should be reflected in the entire bike – in interaction with the classic Conti yellow.
For this purpose, each elaborate design element has been applied by hand with attention to every detail, making each bike a unique work. Suffice it to say, we were already completely thrilled during assembly, let alone the first test ride!
Impressions