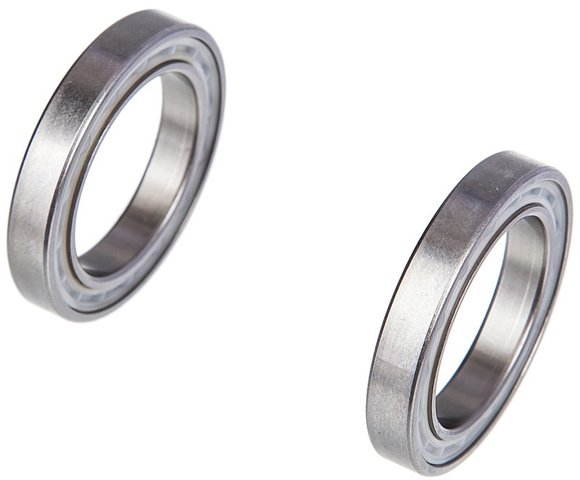 CULT™ deep groove ball bearing and sealing ring for Super Record Ultra Torque™ crankset by Campagnolo (as of 2009). For use in all Ultra Torque™ bearing cups.
Compatibility:
Super Record models as of 2009
Super Record CT 2009-2014 models
Bora Ultra 2013-2014 models
Technology:
CULT™
CULT™ is the combination of the best ceramic ball bearings on the market and bearing rings made of Cronitect® stainless chrome steel, the cutting-edge technology of the German Schaeffler Group. The ceramic ball bearings extremely reduce friction and ensure consistent high performance. The thermochemical surface treatment makes the running surface of the ball bearings extremely hard, wear- and corrosion-resistant. However, that is not all: Friction in the bearings of the wheels and cranksets is extremely low thanks to the lubrication system made possible with CULT™. Instead of the usual grease, a thin film of oil is sufficient. This reduces the coefficient of friction by a factor of nine and increases the transmitted power by more than 3.5 watts with each stroke. The results of the Campy Tech Lab™ are amazing and beyond all expectations. Even more amazing are the results achieved on the road. The smoothness of your pedal stroke increases as your speed increases, resulting in a smooth and efficient pedalling motion at all times. However, CULT™ not only enables you to increase your performance. Thanks to the new materials with an extremely high degree of hardness, the performance of the Campagnolo crankset remains unchanged.
Manufacturer Number:
FC-SR012
Contents:
2 x Campagnolo Super Record bearings
2 x O-ring
not incl. bearing cups