100 day return period

Online since 1998

Trusted Shop

4.91

/ 5.00
Perfect muscle relief: the 411 Inner Bar Ends by SQlab
Bar ends date back to the early days of mountain biking and are usually mounted on the end of the handlebar. A very good idea from an ergonomic point of view. Over time, as straight handlebars became less common and raised handlebars became moreso, bar ends have also become less common. Now that handlebars have grown flatter and wider again, bar ends have made a sudden comeback.
Everybody knows the feeling of wanting to change hand positions during longer bike rides. Simply to be able to relax your hands, move them to another position, and that without an unfavourable bending of the wrists and with an additional aerodynamic elbow position, close to the body - the new Innerbarends make this possible again.
The Innerbarends have no fixed area of application. They are primarily suitable for the mountain bike: MTB Race, Cross Country, Marathon, Trail, Tours, All Mountain, up to Enduro to make the uphill between stages easier. But also on normal handlebars of City & Touring bikes, bar ends offer an optimal chance to change hand position.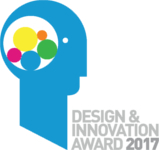 Features:
- mounts to inner side of grips on the handlebars
- aerodynamic, relaxed elbow position ensures maximum speed
- guarantee an absolutely natural hand position
Manufacturer Numbers:
black-orange:
1774
black-black:
1996
Contents:
- 1 pair of SQlab inner bar ends
Gewicht:
black-black/universal: 108 g