Gravel is the most elemental form of cycling. This is where passionate bikers come together to find common routes on asphalt, gravel and trails. Everything is permitted. This range is also reflected in the products around Gravel bikes: they open up new possibilities while at the same time reviving the roots of cycling.
Inspiration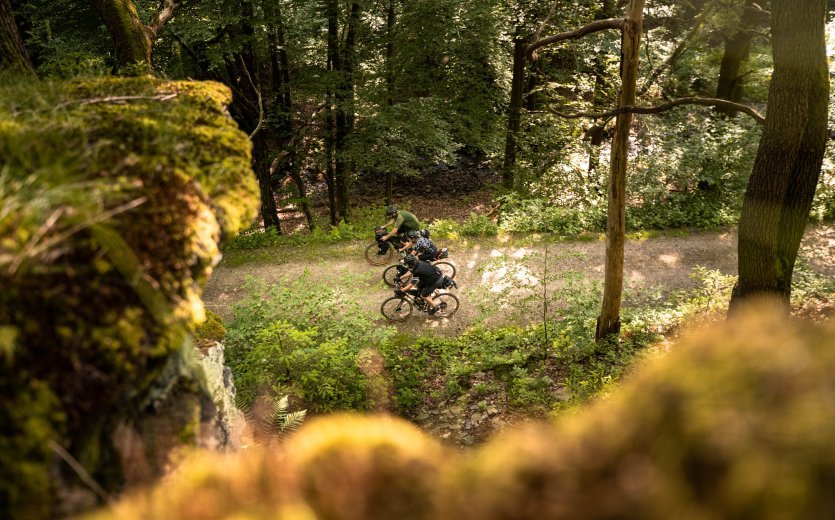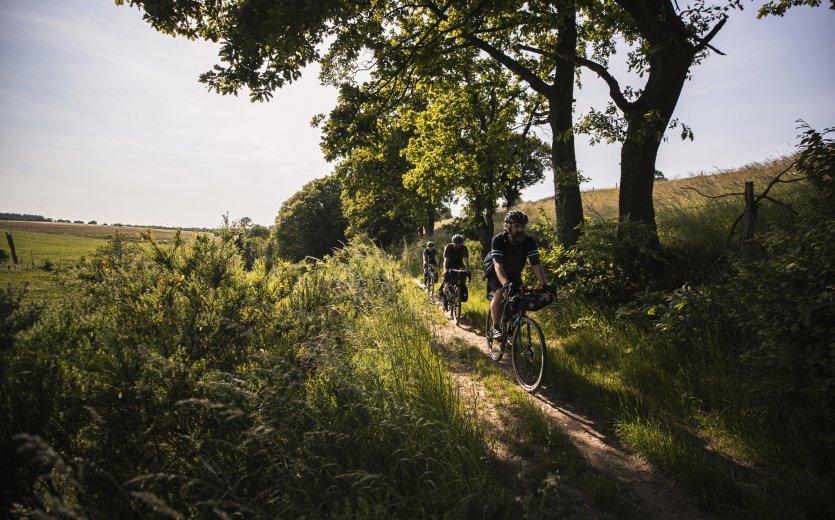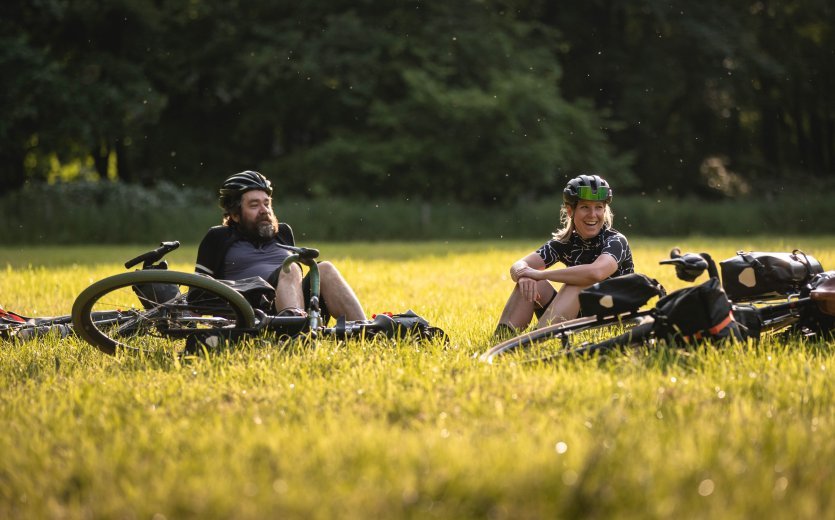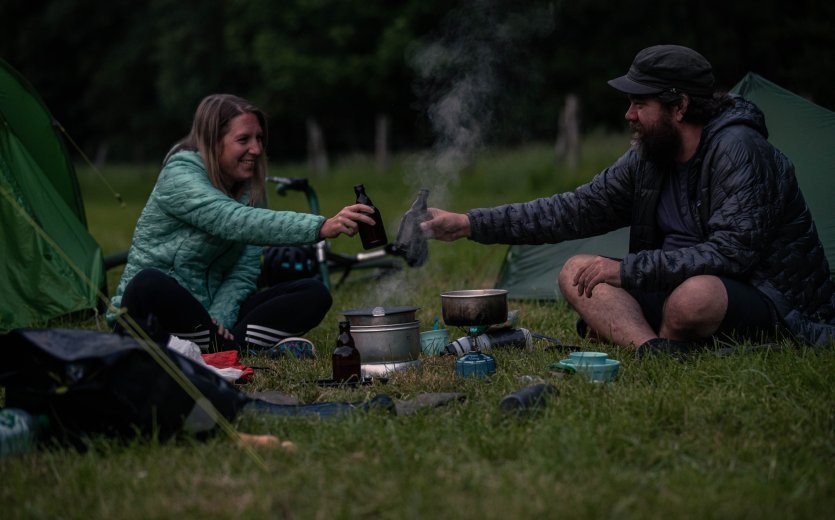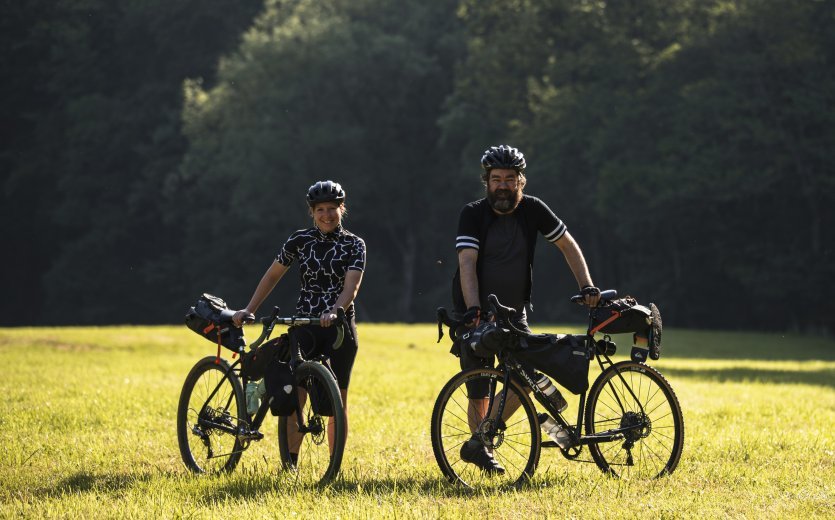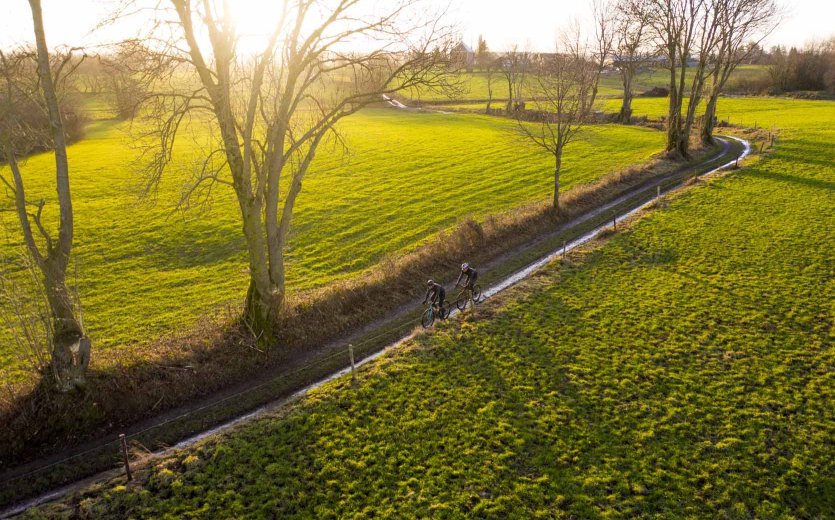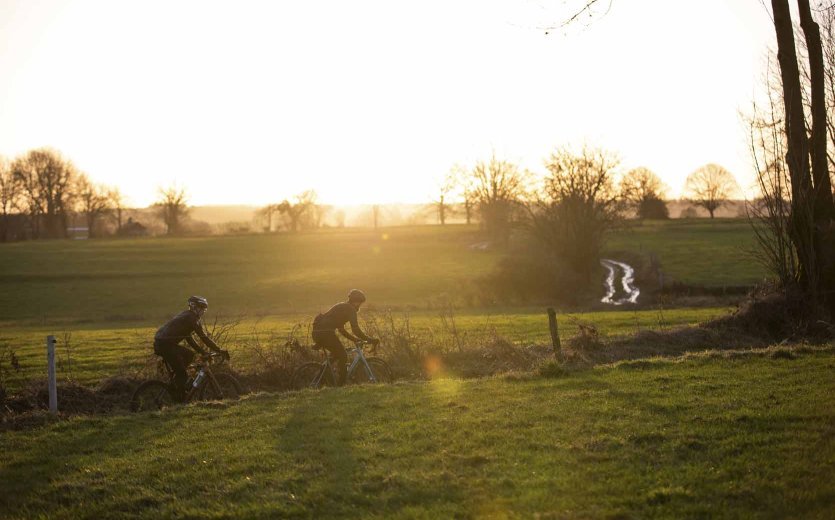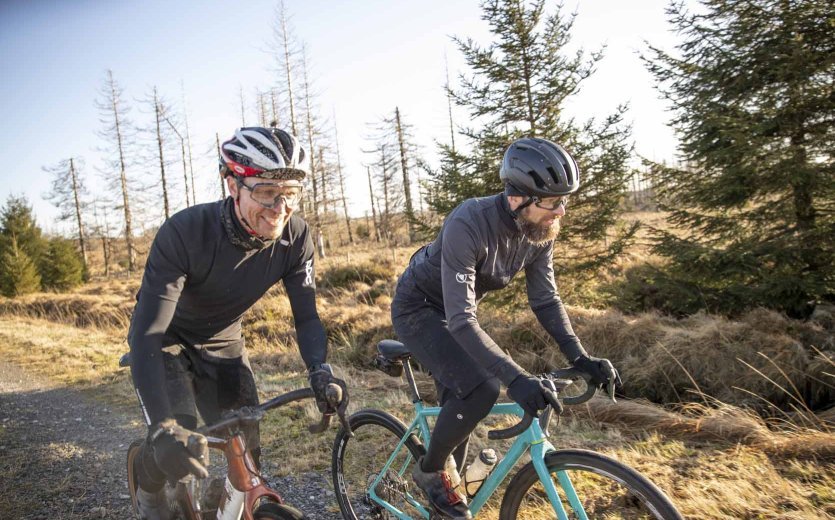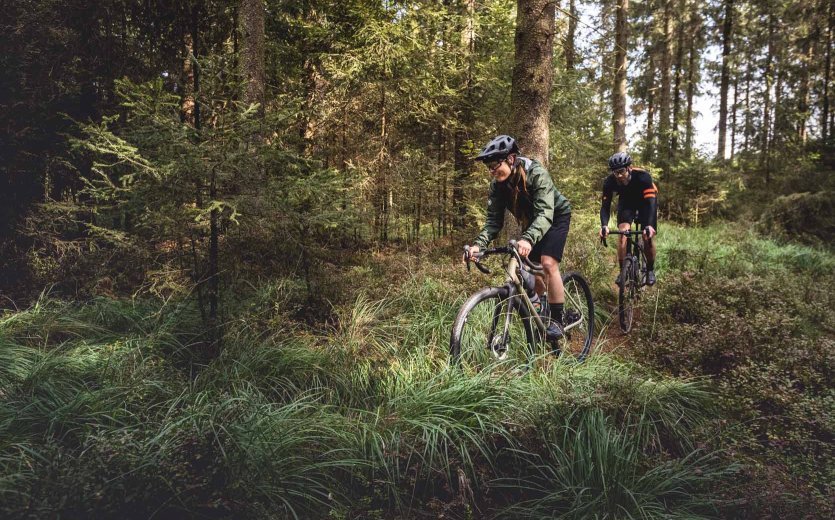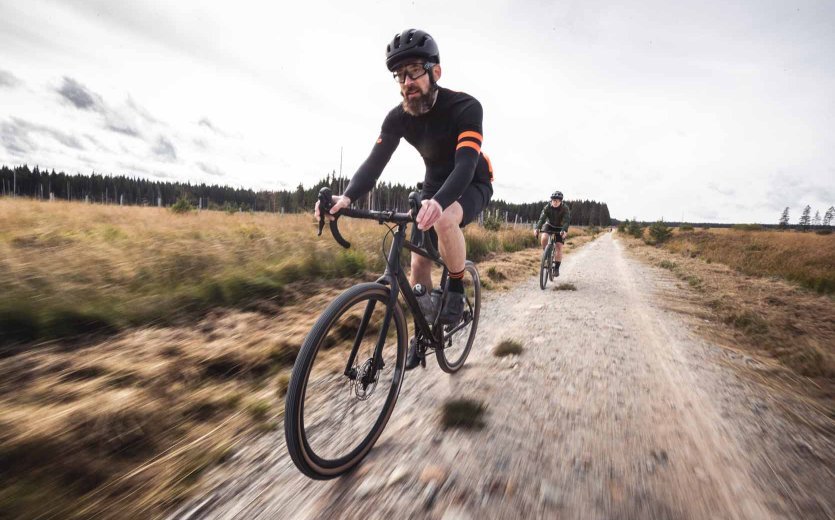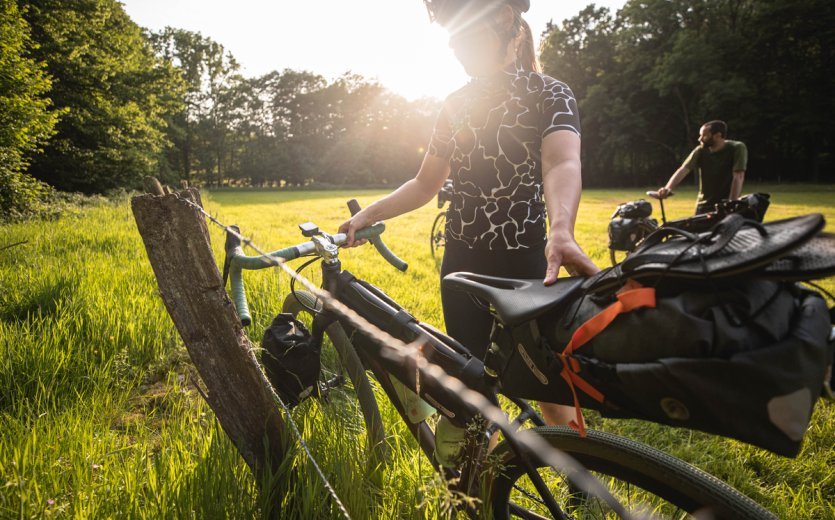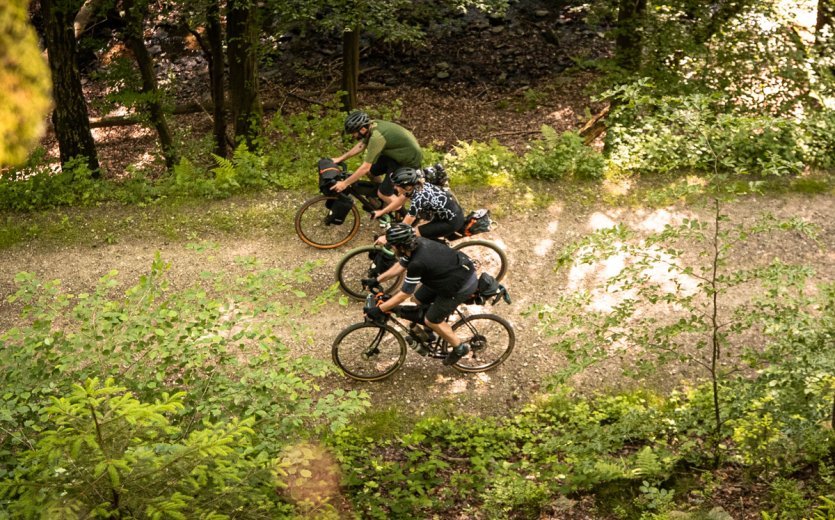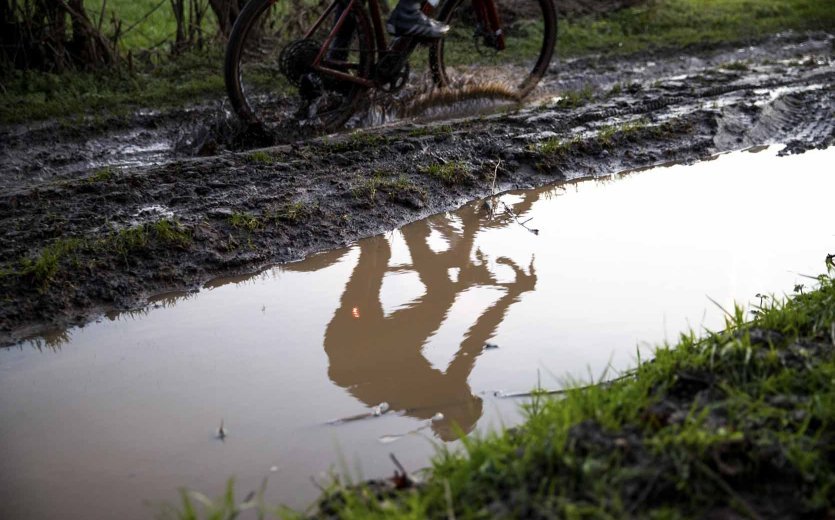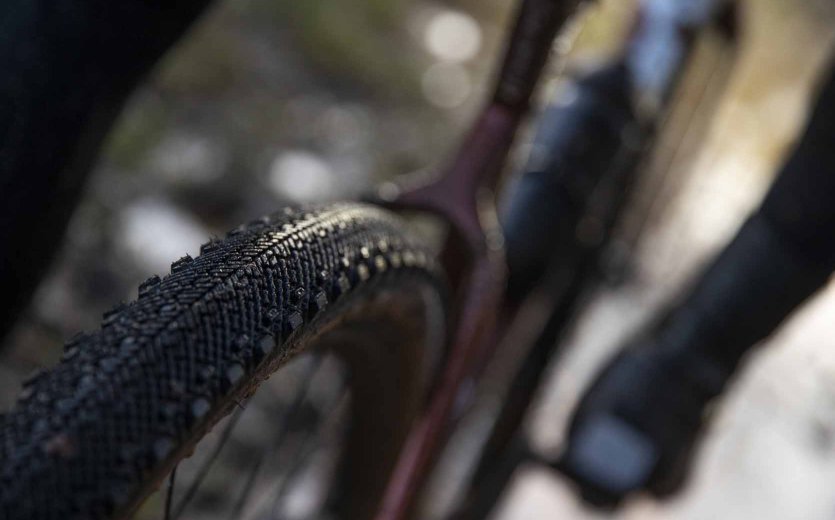 For us here at bike-components, gravel biking is pure cycling. The gravel bike is something akin to a return to the roots of our sport. The latest of all bicycle types is refreshingly open-ended in terms of use, and deliberately eschews conventional categories and norms. To put it another way: for gravel bikes, form follows function. With the right insider knowledge and some background information, you too can find the right bike and parts to take off on gravel adventures.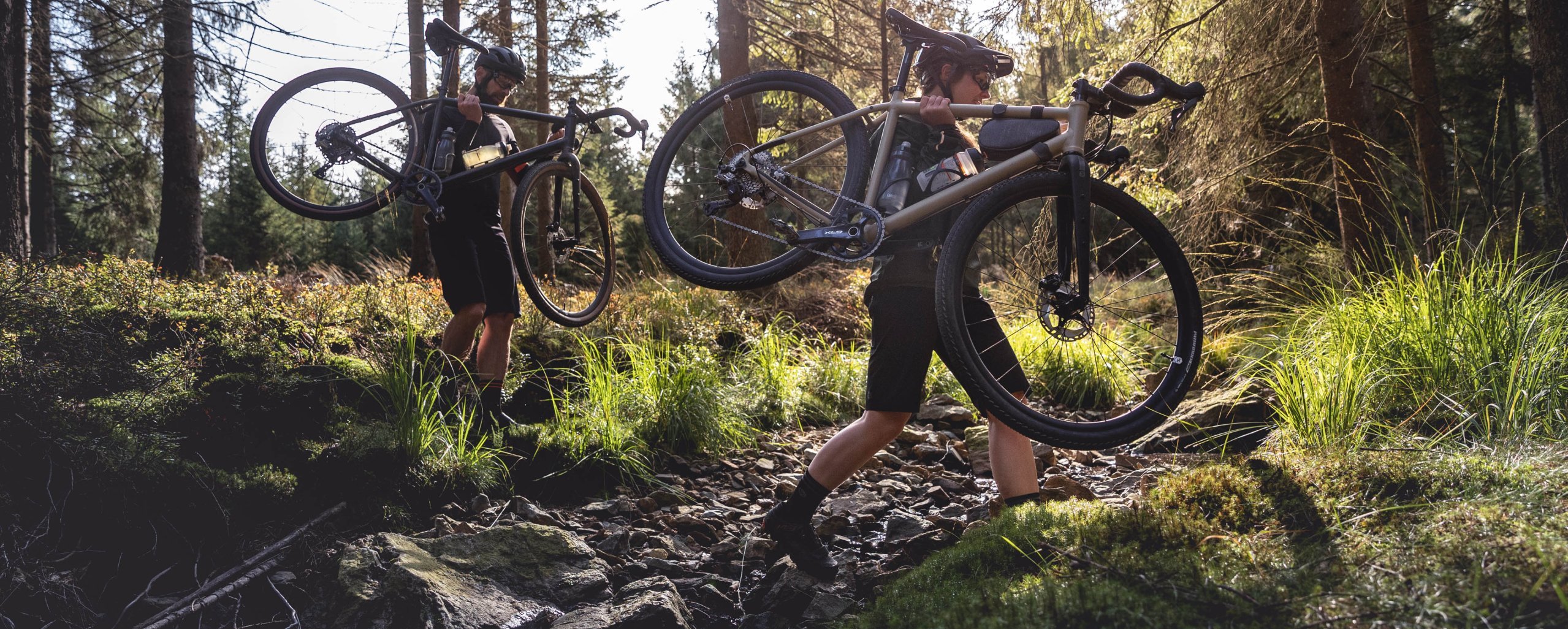 Let's take a moment now to go back to the very beginning: the special thing–indeed the especially beautiful thing–about gravel biking is that there are no "do's" or "don'ts." Anything is possible, anything goes–so long as you're having fun adventures and a good time in the saddle.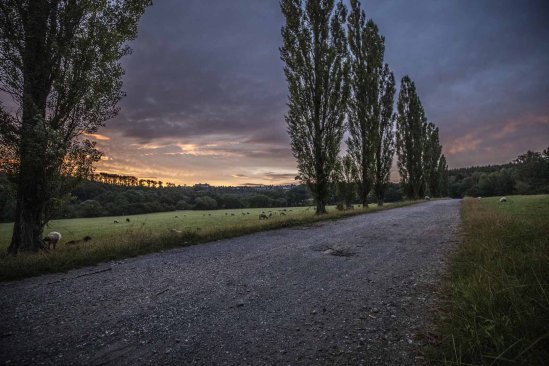 How it All Began...
The history of the modern gravel bike is debatable. There's almost exactly 100 years between its two most-popular origin stories–and there is also a lot of room for interpretation...
If one believes that gravel biking began on European soil, one inevitably must look to the Strade Bianche races in early 20th-century Italy. At that time, bicycle races per se were held on unpaved gravel roads. The English word for small stones, "gravel," did not figure into its namesake at all.
It features more prominently, however, in the second possible version of the gravel bike's origin story: around 2015 or earlier, the first gravel bikes rolled on extended gravel roads in the American Midwest. Designed to ride at high speeds across unpaved surfaces, with miles upon miles of straight distance, it's quite logical that these bikes were welcome additions to the local "gravel racing" scene. From there on, this old-new category spread via England to Europe and found popularity as an "Adventure Racing Bike," or gravel bike, within a small, dedicated community.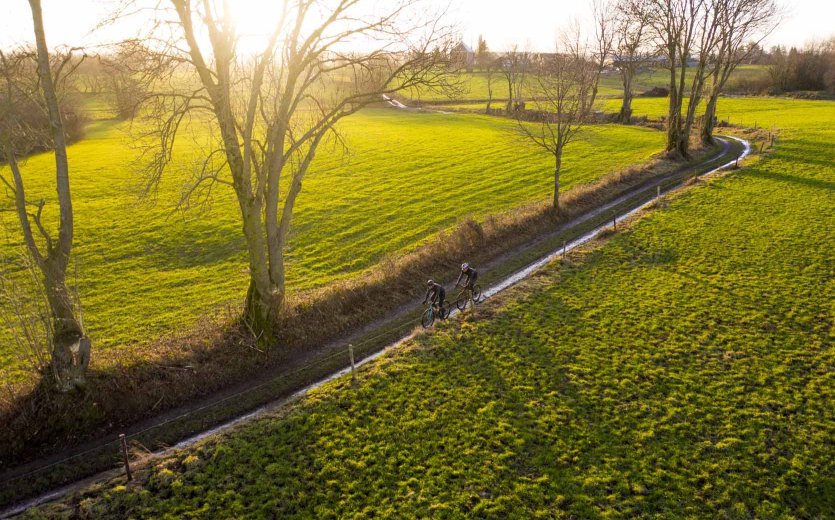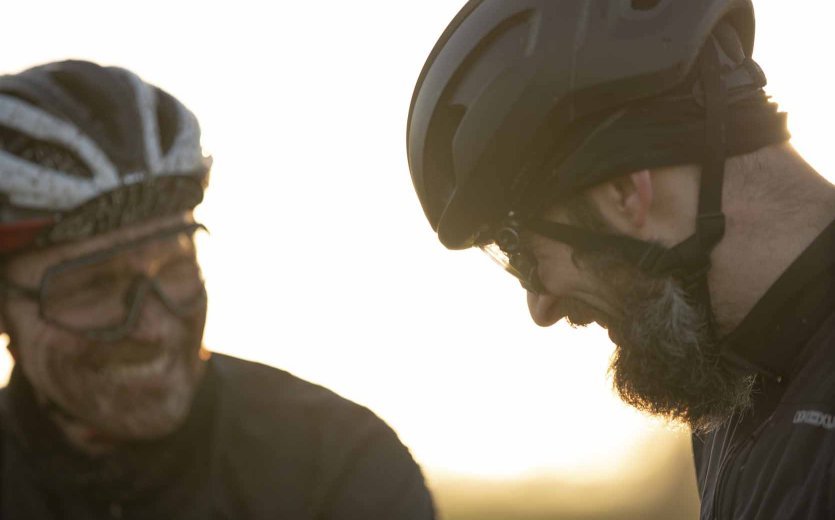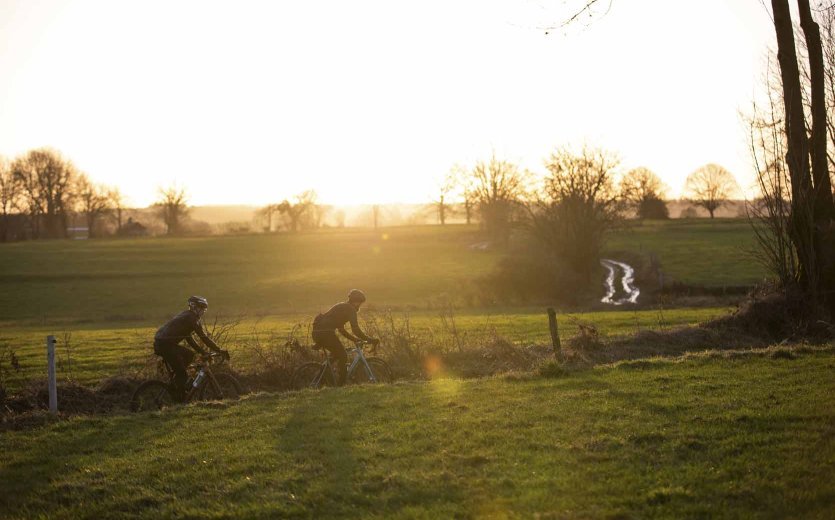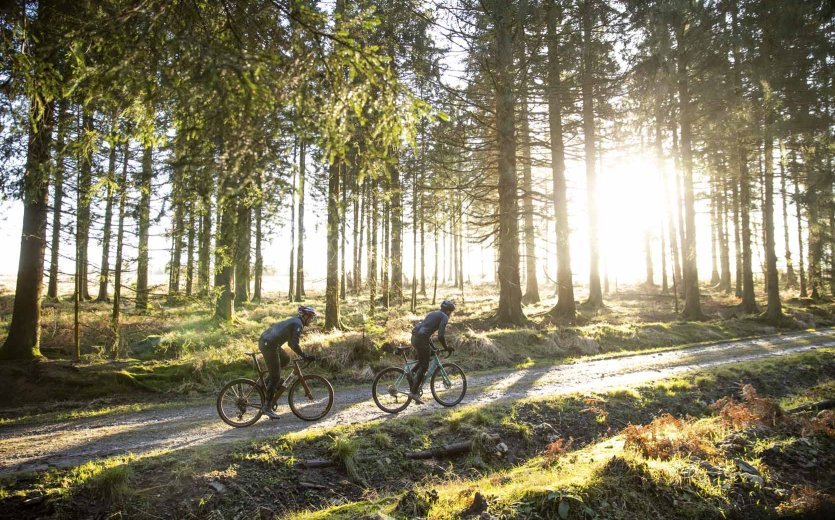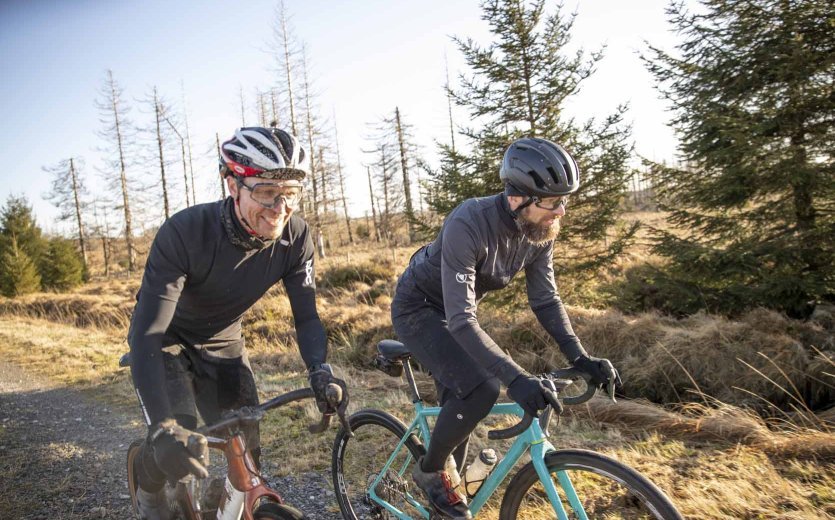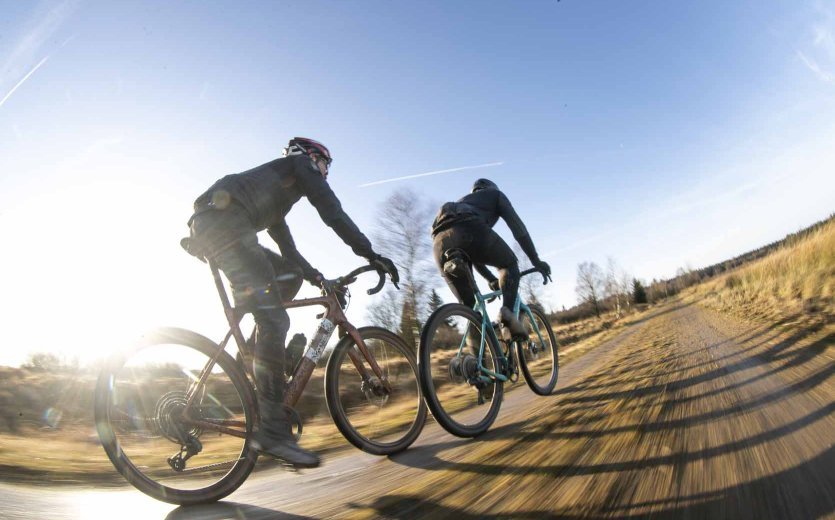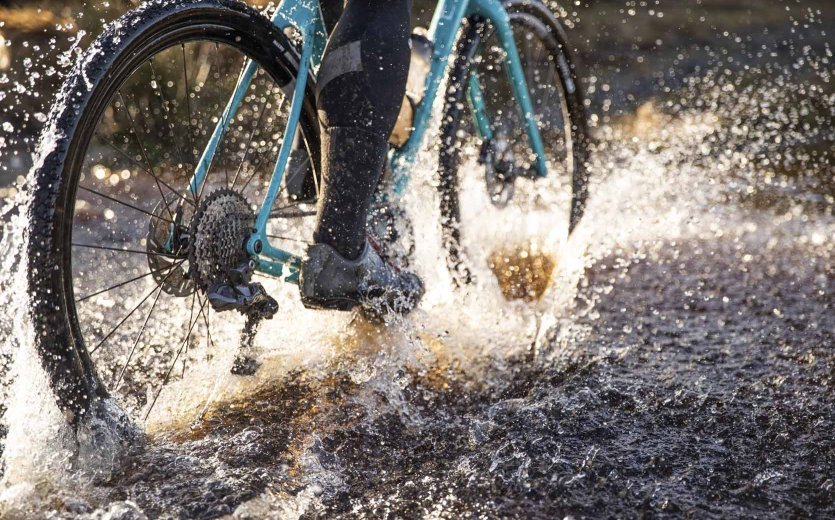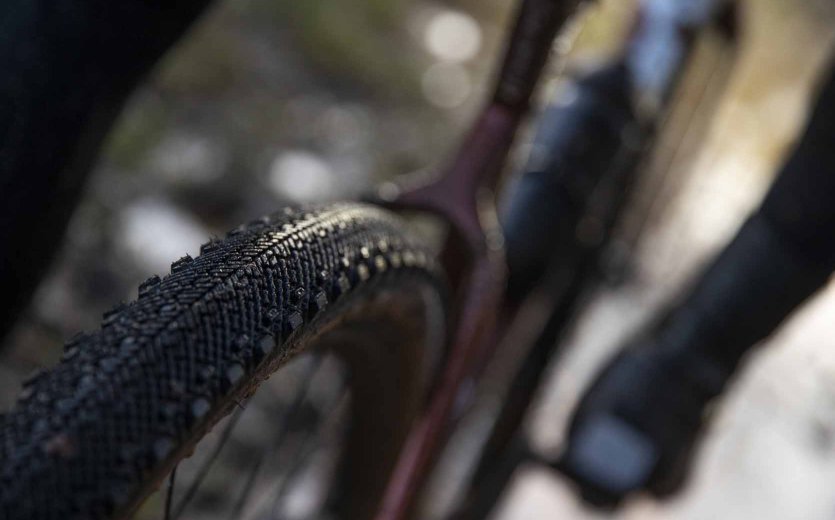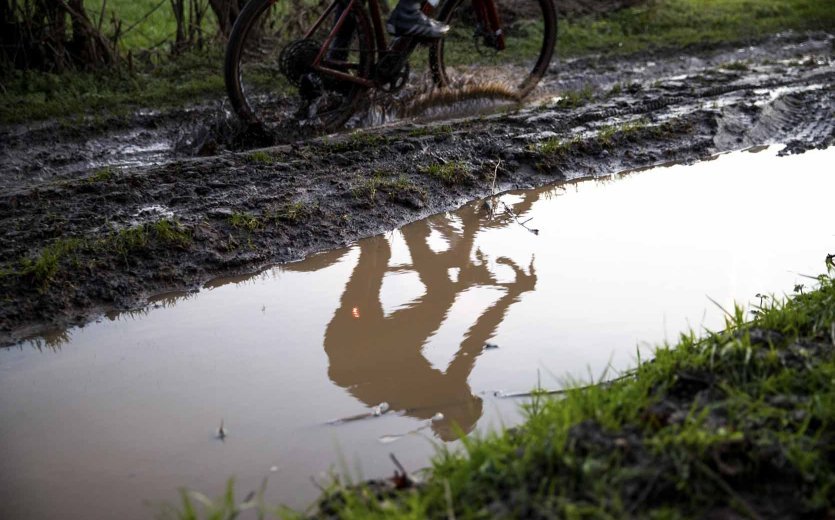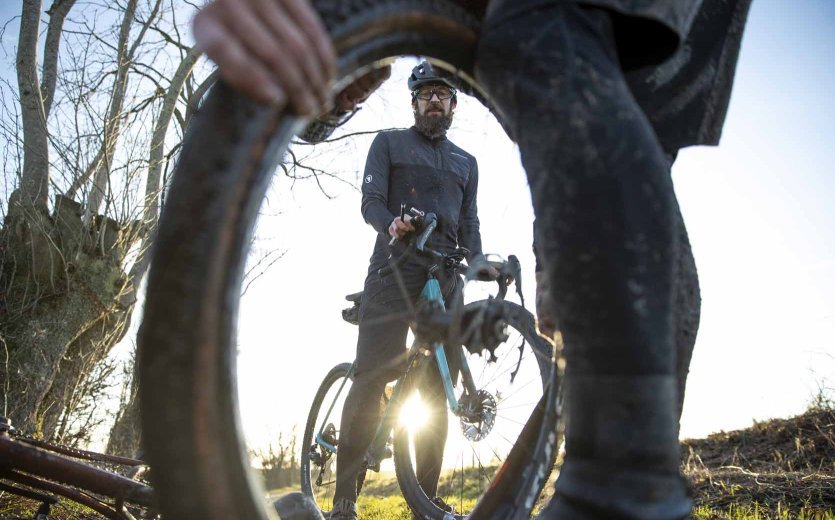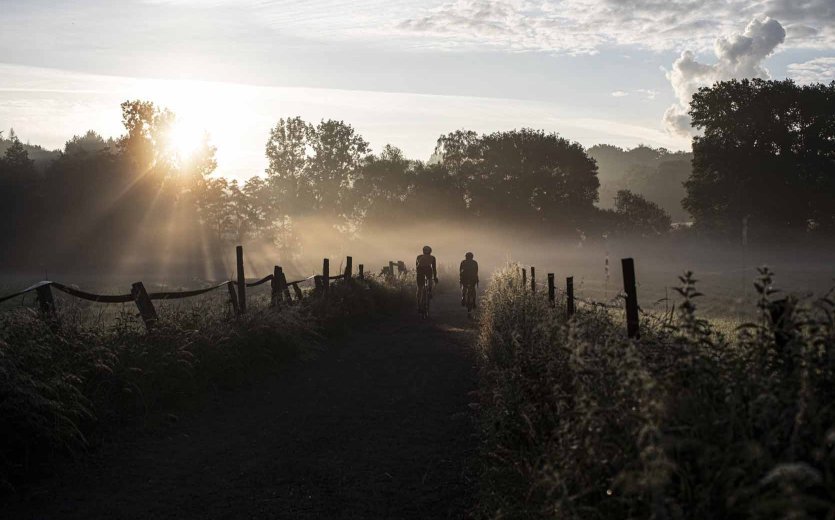 What is Capital-G Gravel - and What is Not?
Visually, gravel bikes are somewhat similar to the bikes used in cyclocross, also known as CX: a more or less delicate frame, tyres with distinct treads, and road bike handlebars (AKA drop bars). However, gravel bikes feel much more comfortable on an open track than on winding cyclocross circuits. An oft-repeated motto for "graveling": the journey is the reward. Gravel is not about riding lap after lap through a marked course. In this respect, it's the definition of freedom on two wheels, an adventure you can only experience on a bike. It's about being able to just go for it, without having to fret about road conditions. A gravel bike can ride across almost any ground: asphalt, gravel, footpaths and gnarly root passages.
With such a high degree of versatility, the gravel bike falls under the age-old requirement of one Tom Ritchey: to have a bike for everything, the "1-Bike". At the same time, a gravel bike clearly stands out from its cousins: the mountain bike, which encompasses its own wide array of subcategories, and the high-profile, speedy-yet-sensitive (to the point of discomfort) thoroughbred racing bike.
That said, gravel biking is not subject to the same stringent rules outlined by the Velominati that surround road biking and the enduro scene. No, this type of cycling is about pure freedom–as much on your bike as in your imagination.
How Can I Recognise a Gravel Bike?
The most striking feature of a gravel bike is its combination of drop bars and–compared to a road bike–wider tyres. The latter require a certain amount of clearance in the frame and fork to give the highest-profiled tyres the appropriate room to function. Tyre width varies somewhat between 35 and 50 millimetres, depending on the bike.
A second important but less-noticeable feature is gravel bike geometry. These bikes are designed to make tracks, no matter what surface they're riding on. The wheelbase has to be rather long to ensure smooth running, and the head tube angle is relatively flat in order to enhance safety when you're riding downhill. The chainstays are relatively long, which helps in mastering more demanding terrain. The bottom bracket also sits quite low, which helps to ensure stability on rough passages. The seat position can best be compared to that of an endurance or touring road bike: it's positioned somewhat more upright, and is not designed for aerodynamics but for long days in the saddle.
In terms of equipment, disc brakes are standard on gravel bikes due to their excellent deceleration ability. The drivetrain is a mix of mountain and road bike components, but is now also increasingly made up of pure gravel groupsets. On many bikes, manufacturers install singlespeed drivetrains with only one chainring but a wide spread cassette. This brings advantages in terms of weight, maintenance and elegant aesthetics, and is completely sufficient in many regions due to its broadband transmission ratio. In some places, however, two chainrings do have their advantages, such as in the Alps where one encounters very long, steep climbs.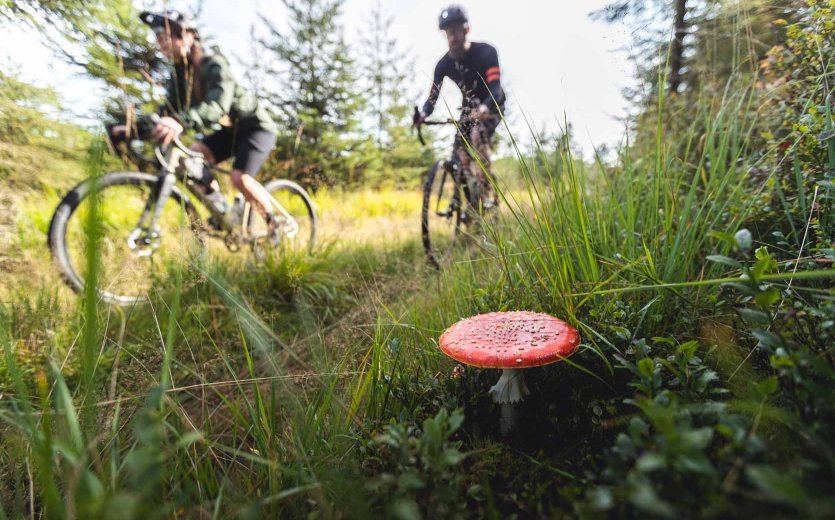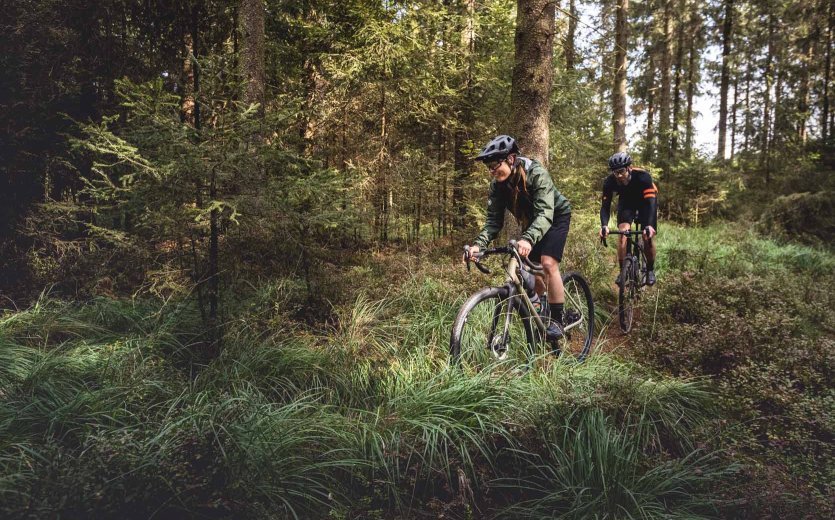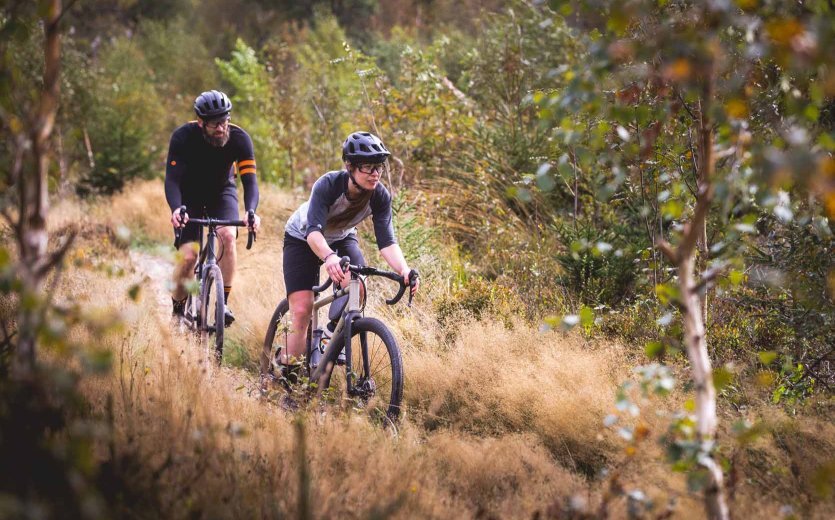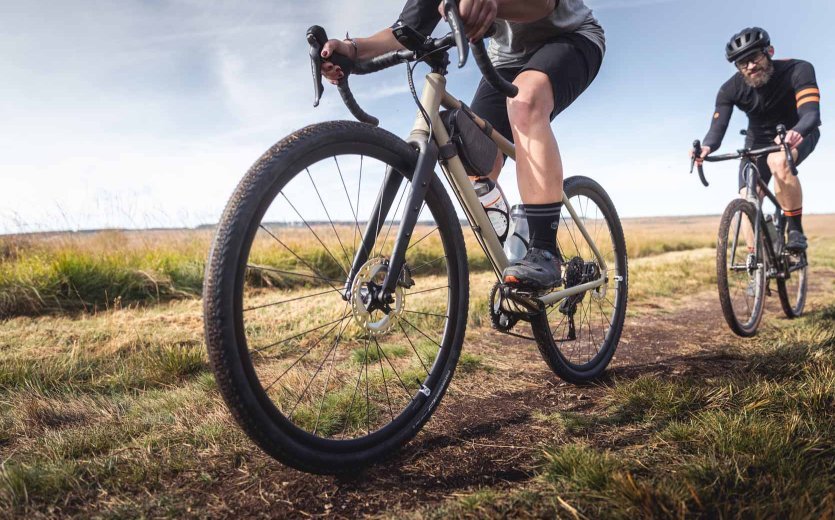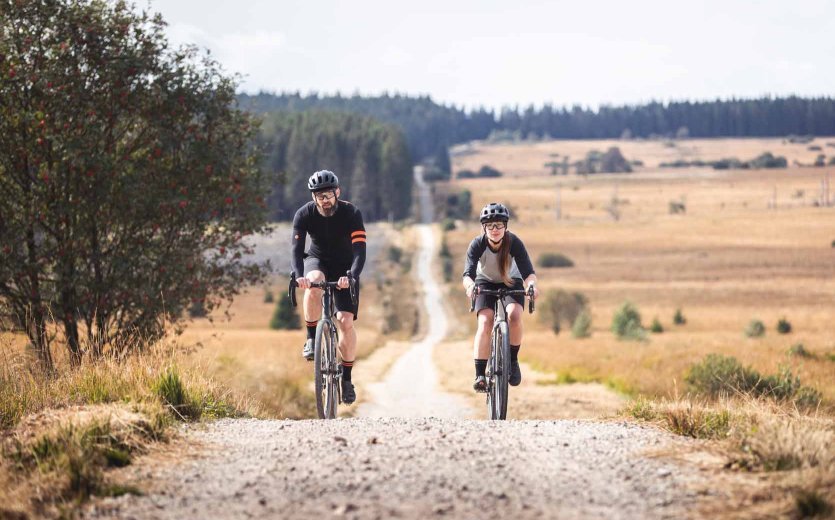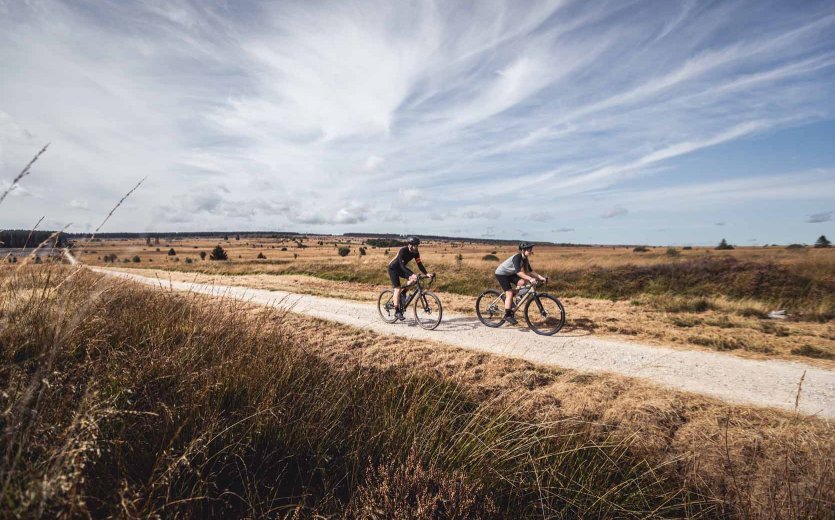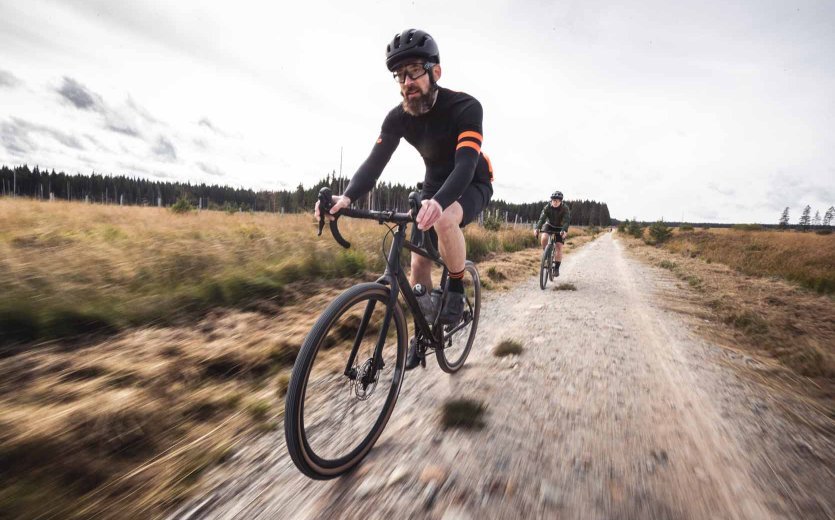 What Are the Advantages of a Gravel Bike?
By far the best thing about a gravel bike: you don't have to worry about choosing a route anymore. Changing road conditions along the route aren't restrictive, but are rather inviting. Where road cyclists throw themselves in front of their painfully-expensive carbon machines to shield them from flying pebbles–not to mention patch-up parties–then turn tail when the going gets tough, or where mountain bikers have an allergic reaction to the sound of tyres on asphalt–that's where the adventure begins for gravel bikers. On a gravel bike, it doesn't really matter if asphalt suddenly gives way to loose gravel, or if a gravel path turns into a carpet of roots. A gravel bike is designed for these exact kinds of discoveries on tours, and is where the versatility of this bike really comes into play.
A gravel bike is much more than a new category of bike–it forms a kind of template that you can use according to your desires and preferences. Equipped with mudguards and lighting, it is a fast, robust vehicle for city traffic and commuting to work–"gravel commuting," so to speak. Equipped with bikepacking bags, it becomes an ideal travel companion in unfamiliar territory. Forgoing all that, there's always the option to pare your bike down for gravel races...
The Search for the Perfect Bike is Over
The gravel bike is many bikes in one! Gravel biking is the convergence of speed and terrain, and inspires one to embrace the absolutely universal way to ride a bike. For many cyclists, the search for the right bike for a variety of uses may conclude with the gravel bike. It is a return to the roots of cycling. Its versatility makes the gravel bike the one and only vehicle for athletic cyclists, as well as those immersed in the world of biking. The gravel bike does not follow the "n+1" rule for bike collectors and enthusiasts. Rather, the gravel bike is "n." And yet, a new question now arises: how many gravel bikes you want to own?