100 day return period

Online since 1998

Trusted Shop

4.89

/ 5.00
High quality, but moderately priced: the Hellbender 70 ZS/EC Headset by Cane Creek
The Cane Creek Hellbender 70 headset serves as a link between the 40 and the 110 headset series. Design elements, seals and bearings are similar to the 110 series headsets, but the price is closer to the 40 series. Perfect protection against dust, mud and other contaminants is provided by the top and double lower bearing seals. The Cane Creek Hellbender stainless steel bearing defies even the most adverse weather conditions, the black anodized aluminium bearing cups testify to high quality. Thus, the Hellbender 70 headset affords longevity and reliability that was previously only found in the 110 series.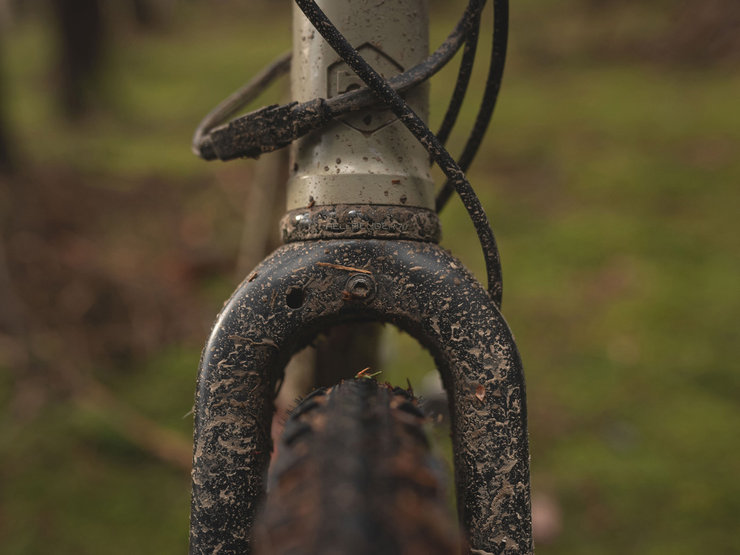 Use:
Designed for 1 1/8" top and bottom head tube diameters combined with 1 1/8" - 1.5" tapered forks.
Specifications:
Application:

Cross Country, Cyclocross

Top Cup:

1 1/8"

Bottom Cup:

1.5"

Steerer Tube:

1 1/8" - 1.5" tapered

Design:

zero stack (ZS), external cup (EC)
Technical Information:
Material:

aluminium (6061-T6)

Bearings:

Hellbender premium stainless steel bearings

Bearing Seat:

45° x 36°

Top Stack Height:

8 mm

Bottom Stack Height:

12 mm

Top Outer Diameter:

44 mm

Top Inner Diameter:

28.6 mm

Bottom Outer Diameter:

44 mm

Bottom Inner Diameter:

40 mm

Top Cap:

aluminium
Features:
bearing cups milled out on the inside for weight savings
low-friction seals, without loose parts
Interlok® Spacer compatible
anodised
Standardized Headset Identification System (S.H.I.S.):
In order to clarify and bring uniformity to a sea of headset standards, manufacturers Acros, Cane Creek, Hope, Race Face, Reset Racing and Ritchey have agreed upon using a shared nomenclature, which will likely include more participating companies in the future. This system takes into account a combination of frame and fork dimensions. Both the top and bottom parts of the headset are marked by two alphanumeric identifiers. The first identifier indicates the type of headset (External Cup, Zero Stack, Integrated) and head tube diameter. The second identifier - separated from the first by a backslash - indicates the diameter of the steerer tube. When referring to a complete headset, the specifications of both top and bottom parts must be combined.
Nomenclature:
EC:

Bearings contained within headset cups that are located outside of the frame (External Cup)

ZS:

Bearings contained within pressed-in headset cups where the cup and bearings rest inside the frame (Zero Stack)

IS:

Bearings that fit directly into a bonded or machined interface that is integrated into the frame (Integrated)
Manufacturer Number:
BAA1187K
Contents:
1 x Cane Creek Hellbender 70 upper headset cup incl. stainless steel bearings
1 x Cane Creek Hellbender 70 lower headset cup incl. incl. stainless steel bearings
1 x Cane Creek headset cap
1 x Cane Creek Ahead top cap
1 x star nut with aluminium bolt
1 x Cane Creek crown race