100 day return period

Online since 1998

Trusted Shop

4.9

/ 5.00
Shimano BR-MT520 brake calliper - groupless 4-piston brake
The Shimano BR-MT520 brake calliper has four ceramic pistons that provide strong braking power on the trail. Its reliability increases the riding pleasure and promotes the rider's self-confidence. In addition, this groupless brake calliper can be easily maintained with One-Way Bleeding. BR-MT520 is made of painted aluminium, can be mounted front or rear and is supplied with organic brake pads and steel bolts.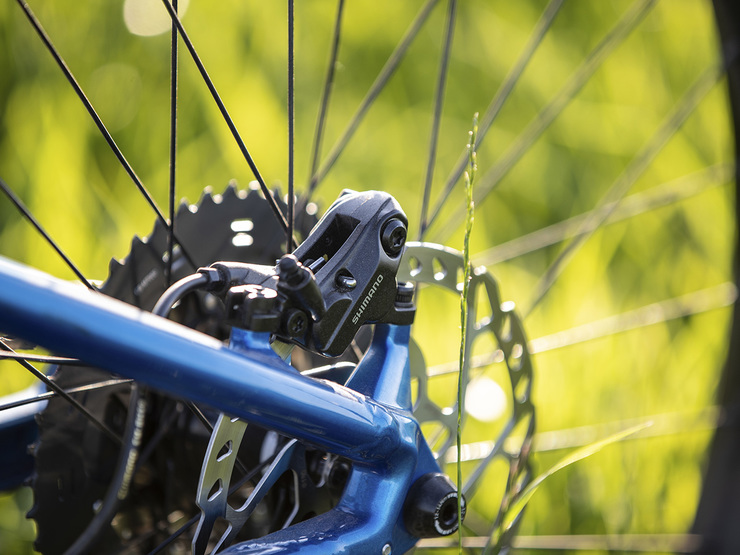 Specifications:
Application:
Trail, All Mountain, Freeride
Type:
hydraulic, 4 pistons
Actuation:
mineral oil
Hose:
SM-BH90-SS (not incl.)
Technical Information:
Installation:
post mount
Pistons:
4
Pads:
D01S resin (D03S resin, D02S metal optional)
Design:
2-piece
Material:
aluminium
Hose Connection:
straight
Features:
- effective braking performance ensures reliable handling and more fun riding
- opposite ceramic pistons with two piston diameters offer a wider contact area
- rapid initial contact of the pad and controlled modulation of the braking force
- pad and piston thermally insulated
- can be mounted front and rear
- IS mount with adapter possible
- recommended brake lever:
BL-MT501
- recommended brake rotor:
SM-RT70
- painted
- steel bolts (5 mm)
- Shimano logo
Technology:
One-Way-Bleeding
One-Way Bleeding is designed to quickly and easily prevent air from entering the hydraulic system. Shimano has optimised the brake fluid flow path throughout the system to prevent air bubbles from being trapped in the system.
One way oil routing plus a funnel tool with mineral oil provides an easy and clean bleeding system.
Manufacturer Part Number:
E-BRMT520MPRXL
Contents:
- 1 x Shimano BR-MT520 brake calliper
- 1 x pair Shimano D01S brake pads with spring and splint pin
- 2 x calliper bolts
- 1 x snap ring