100 day return period

Online since 1998

Trusted Shop

4.89

/ 5.00
The Midweight multifunctional scarf by BUFF is made from a 250 g/m
2
layer of odour-inhibiting Merino wool. It is therefore ideal for sports use in low temperatures.
Technical Information:
Head Circumference:

50 - 58 cm

Temperature Range:

cold

Special Fabrics:

250 g/m2 merino wool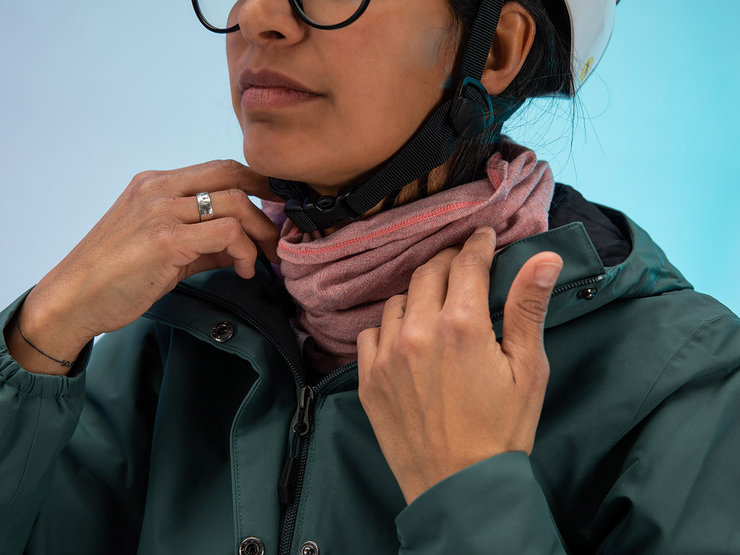 Features:
Merino wool from species-appropriate animal husbandry (no mulesing)
seamless design
breathable and moisture-regulating
with natural odour inhibition
Materials:
100 % wool (Merino)
Technology:
100% Seamless:
Tubular scarf without seams. The product was manufactured completely seamless. No seams, no chafe marks.
Multifunctional:
Can be worn as a neckerchief, headscarf, cap or headband. It offers numerous possibilities for wearing and use.
Merino Wool:
This cap is made of 100% natural Merino wool. It offers a high degree of comfort on the skin and provides micro-climatic control.
Moisture Management:
Sweat and moisture on the skin are transported to the outside by the fabric. Provides comfort and helps keep body temperature stable.
Natural Fibre:
Natural fibres come from animals, in this case sheep.
Eco Friendly Product:
The product was produced with renewable raw materials to minimise the impact on our ecosystem. Respectful treatment of the animals is the focus. The wool is mulesing free.
Care Instructions:
Hand wash 40 °C. Use only mild detergents. Do not bleach. Do not iron. Do not tumble dry.
Colour Index:
purplish melange:

mottled purple
forest night melange
brown-dark grey mottled
tundra khaki melange:

light brown mottled
Manufacturer Number:
113023
Contents:
1 x BUFF Midweight Merino Wool multifunctional scarf