100 day return period

Online since 1998

Trusted Shop

4.89

/ 5.00
Powerful performance in a lightweight package. Level TL packs the same performance optimised for XC and trail riding into a brake set that doesn't cost a fortune. The DirectLink™ lever with this brake is made of aluminium and the lever body contains the same technology as in the Level TLM, Level Ultimate and Guide brake series - for reliability and consistency.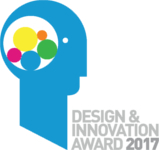 Specifications:
Series:

Level TL

Application:

MTB, Trail, Cross Country

Pistons:

2 (21 mm)

Mount:

post mount (IS with adapter)

Actuation:

DOT 5.1

Brake Rotor:

not incl. (Centerline)

Brake Lever:

included

Type:

disc brake, hydraulic
Technical Information:
Brake Lever Material:

aluminium

Lever Body Material:

aluminium

Calliper Material:

aluminium

Pads:

Lever Mount:

right or left

Adjustment:

reach adjust (with tools)

Clamp:

split / Matchmaker X & MMX compatible

Front Hose Length:

950 mm

Rear Hose Length:

1800 mm

Technology:

Bleeding Edge™, Direct Link™, DOT 5.1, Expandable Bladder, Heat Shield, PiggyBack™ Reservoir, TPC Plus™
Features:
based on the Guide (same pistons, seals, reservoir), but kept smaller
small brake lever with DirectLink™
same technologies as Level TLM and Level Ultimate
Technology:
DirectLink™:
SRAM's DirectLink™ lever design provides a solid, positive brake feel as soon as the brake lever is pulled - an uncompromising solution for precise control.
DOT 5.1:
Heat is the enemy of every braking system. Through better heat management, your journey will also be much safer. It was found that DOT 5.1 takes three times longer to reach boiling point than DOT 4. This ensures smooth and undiminishing braking power under even more extreme conditions.
Expandable Bladder:
SRAM's new brake lever design incorporates a new bubble shape to regulate and reduce air bubbles. The bladder is specially shaped to pump air out of the lever and transport the liquid to exactly where it is needed. The result is improved back pressure relief for reliable and consistent braking performance.
PiggyBack™ Reservoir:
The brake fluid reservoir in SRAM's current lever design is designed for optimum performance and easy handling. The PiggyBack™ reservoir offers a simple and safe solution for checking brake fluid and also allows the levers to be mounted on both sides - so you can swap your levers on the handlebars and brake as easily as on a motorbike.
TPC Plus™ (Timing Port Closure):
The synchronisation port of a hydraulic brake is the connection between the reservoir and the master cylinder bore. When the lever is operated, a cup seal passes through this area and closes the opening, putting the system under pressure. SRAM's new TPC Plus™ synchroniser port closure system features durable seals and an ultra-soft cylinder bore surface for reliable and consistent braking performance.
Models:
front / gloss black:
Type: front
Brake Hose Length: 950 mm
Colour: gloss black
Manufacturer Number: 00.5018.104.000
rear / gloss black:
Type: rear
Brake Hose Length: 1800 mm
Colour: gloss black
Manufacturer Number: 00.5018.104.001
Contents:
1 pair of SRAM Level TL disc brakes, mount ready, filled & bled (front and rear wheel)
2 x pairs SRAM organic brake pads
1 x SRAM clamp
1 x SRAM pad spacer
incl. olive + insert
incl. bolts
not incl. brake rotor
not incl. adapter
Weight:
gloss black/set (front+rear): 370g (VR: Centerline,800mm-Leitg.,Montagematerial)