100 day return period

Online since 1998

Trusted Shop

4.89

/ 5.00
The Assosoires Spring Fall Neck Foil by ASSOS fits seamlessly around the neck and face, providing soft thermal insulation and optimum temperature regulation.
Specifications:
Application:

Road

Temperature Range:

2/3 (spring / autumn)

Product Line: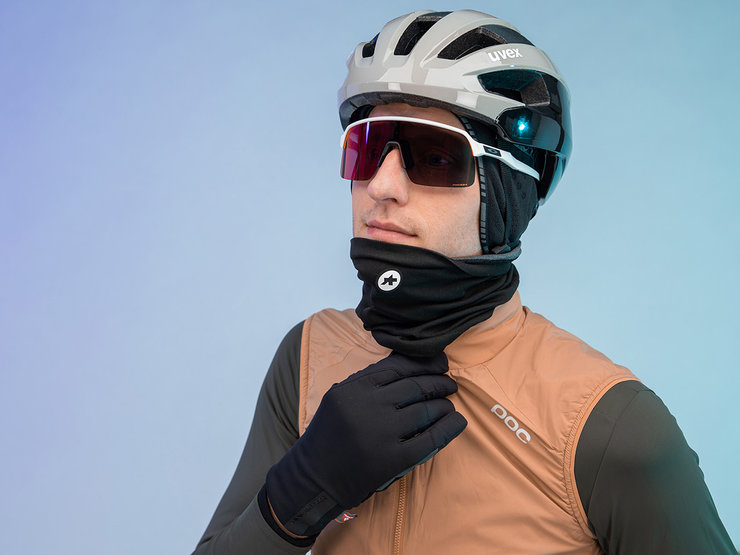 Features:
tubular Circular-Seamless knitted design without side seams for an especially soft and comfortable feeling on the neck and face
triangle-shaped side parts fit seamlessly to the contours of the face and neck
with moisture dissipating polypropylene
optimal temperature regulation
one size
Materials:
82% polypropylene, 11% polyamide, 7% polyester
Technology:
AEPD
Advanced Ergonomic Pattern Design is the know-how, experience and philosophy with which ASSOS works out and designs the fit of the products in such a way that it harmonises perfectly with the sitting position on the bike. ASSOS clothing is designed to adapt perfectly to and merge with the body on the bike. High-tech materials are basically useless unless they are perfectly cut and processed.
ALS
The ASSOS collection is a sophisticated and technically advanced clothing system in which all products are coordinated and designed to complement and work together perfectly in every season. The ASSOS Layering System (ALS) divides the year into 3 different temperature ranges - from summer to spring/autumn to winter (Outfit Climarange). The goal of ALS is to keep your body warm and dry in all climatic conditions. The advantage of the ASSOS collection lies in its versatility; the products can be intelligently stacked and combined in layers.
Manufacturer Number:
black series:

P13.80.826.18
Contents:
1 x ASSOS Assosoires Spring Fall Neck Foil neck warmer