100 day return period

Online since 1998

Trusted Shop

4.89

/ 5.00
Technical Information:
Type:

full frame

Lens Width:

131 mm

Lens Height:

53 mm

Arm Length:

121 mm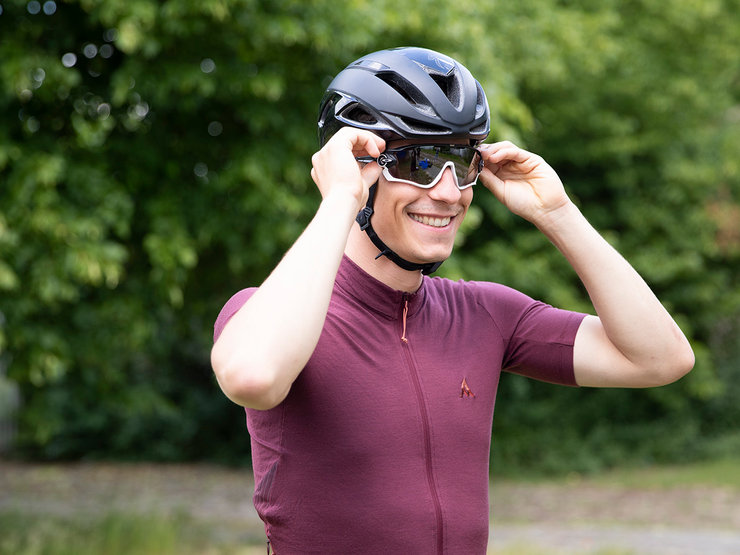 Features:
Switchlock™ interchangeable lens technology enables fast and secure lens replacement
all-day comfort with lightweight and durable O Matter frame®
integrated ventilation system
three-stage adjustable temples for enhanced comfort and better helmet adaptation
optimal peripheral vision and side coverage thanks to Polaric Ellipsoid™lens geometry - Three-Point Fit enables precise optical lens alignment
metal logo design accents
impact resistance meets all ANSI Z87.1 standards for high speed, high mass impact protection
maximum clarity at all viewing angles thanks to XYZ optics
UV protection thanks to Plutonite® lens that filters 100% of all UVA/UVB/UVC rays and harmful blue light up to 400 nm
Iridium®and polarisation reduce glare and balance light transmission (for " Iridium" and/or " Polarized" frames)
interchangeable lens system to optimise performance in any environment
Unobtainium® nose pads and arm cover for a secure fit, even in the event of sweat formation
sports-specific Oakley Soft Vault protection for additional lenses included
Technology:
Three-Point Fit:
Oakley's Three-Point fit keeps lenses in precise optical alignment. The frame materials combine durability and comfort with impact absorption designed specifically for competitive sports and the frame geometry provides maximum peripheral vision.
O Matter®:
This ultra-light synthetic material has been specially developed to guarantee all-day comfort, cushioning and durability against relentless extreme environmental conditions.
HDO®:
Oakley developed High Definition Optics® (HDO®). Behind this is a series of proprietary, patented lens technologies that provide unsurpassed optical accuracy and image fidelity worldwide. However, HDO® technology does not only stand for precision. It also stands for innovations in shock resistance that meet uncompromising safety standards and 100 % filtering of all UV light. Oakley HDO® protects the eyes while ensuring that visual information reaches the brain with the greatest accuracy possible with optical science. That is, after all, what champions require.
Prizm™:
Prizm™ represents a revolution in lens optics, built on decades of colour science research. Prizm™ lenses provide unprecedented control of light transmission, allowing colours to be accurately matched to maximise contrast and improve vision.
If you need a replacement or just want to mix things up, have a look at
these
suitable lenses.
Models:
polished black / black iridium:
Frame Colour: black
Lenses: black
Properties: 10 % light transmission
Manufacturer Number: OO9290-01
polished white / prizm road:

sold-out
Frame Colour: white-black-red
Lenses: pink
Properties: 20 % light transmission
Manufacturer Number: OO9290-05
Cavendish polished black / prizm road:

sold-out
Frame Colour: black-green
Lenses: violet
Properties: 20 % light transmission
Manufacturer Number: OO9290-10
polished black / photochromatic lenses:
Frame Colour: black
Lenses: black transparent
Manufacturer Number: OO9290-14
sapphire fade / prizm sapphire polarized:
Frame Colour: black-blue
Lens: blue
Properties: 12 % light transmission
Manufacturer Number: OO9290-2231
ruby fade / prizm ruby:

sold-out
Frame Colour: black-red
Lenses: red-orange
Manufacturer Number: OO9290-2331
polished black / prizm black polarized:
Frame Colour: black
Lenses: grey
Properties: 11 % light transparency
Manufacturer Number: OO9290-2831
polished white / prizm low light:
Frame Colour: white
Lenses: Prizm™ low light
Properties: 75 % light transparency
Manufacturer Number: OO9290-3231
polished white / prizm black:
Frame Colour: white-black
Lenses: grey
Properties: 11 % light transparency
Manufacturer Number: OO9290-2931
carbon fibre / prizm trail:
Frame Colour: black
Lenses: violet
Properties: 36 % light transparency
Manufacturer Number: OO9290-2531
sapphire / prizm road:
Frame colour: sapphire
Lenses: violet
Properties: 20 % light transparency
Manufacturer Number: OO9290-4431
matte black / prizm road black:
Frame colour: sapphire
Lenses: pink
Properties: 20 % light transparency
Manufacturer Number: OO9290-5031
matte black / prizm trail torch:
Frame Colour: black (matt)
Lenses: pink
Properties: 35 % light transparency
Manufacturer Number: OO9290-4831
celeste / prizm black:
Frame Colour: green
Lenses: grey
Properties: 11 % light transparency
Manufacturer Number: OO9290-5931
redline / prizm black:
Frame Colour: red
Lenses: grey
Properties: 11 % light transparency
Manufacturer Number: OO9290-5731
grey ink / prizm road jade:
Frame Colour: grey
Lenses: pink
Properties: 15 % light transparency
Manufacturer Number: OO9290-4631
polished white / prizm ruby:
Frame Colour: white
Lenses: bronze
Properties: 17 % light transmission
Manufacturer Number: OO9290-5831
Contents:
1 x Oakley Jawbreaker glasses™
1 x Oakley Soft Vault case