100 day return period

Online since 1998

Trusted Shop

4.89

/ 5.00
A technical and visual highlight: the Torque Wrench by PRO
Nothing is more annoying than the moment when you hold your brand new parts in your hands, want to mount them straight away and then it happens: you went with your gut and used a bit too much force with your wrist when screwing them on. The screws are overtightened or even torn off.
Instead of enjoying your new parts, you are now bitterly waiting for the next possible use of your bike.
PRO has developed a torque wrench that is not only elegant, but also impressive in terms of function, so that exactly this misfortune will no longer happen to you in the future. The PRO torque wrench is a precision tool for correctly tightening bolts and nuts to a predefined torque.
Its textured handle fits comfortably in the hand, the slim design improves handling in hard-to-reach places and the exclusive black finish with blue accents is pleasing to the eye of the user. Its own weight speaks for high value and the easy-to-read scale for good operability. This reliable tool makes it easy and safe to set the correct amount of torque.
PRO's torque spanner has been carefully calibrated to ASME B107.14-2004 so that all values are within a measurement tolerance of +/- 4%. A corresponding certificate showing the measured values at the set 2 Nm, 9 Nm and 15 Nm, the test date and the tester is enclosed.
Anyone who appreciates high-quality tools will love the PRO torque wrench.
Specifications:
Function:

driver w/ specified torque

Drive Size:

1/4"

Adjustment Options:

2 - 15 Nm

Tolerance:

+/- 4%

Type:

ratchet
Technical Information:
Material:

Steel (vanadium)

Length:

220 mm

Direction of Operation:

switchable right/left
Features:
suitable for installation work, e.g. stems, handlebars, seatposts
clicks when the set amount of torque is reached
textured handle for better grip
simple, slim design
easy to read scale
black with blue accents
incl. certificate of calibration at 2, 9 and 15 Nm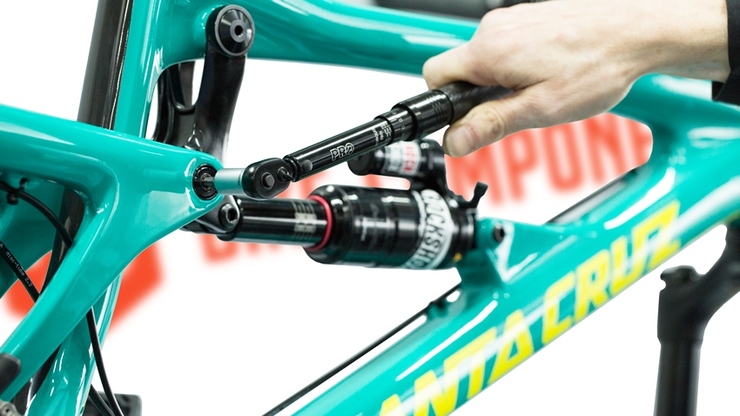 Manufacturer Number:
PRTL0066
Contents:
1 x PRO torque wrench
1 x PRO Certificate of Calibration