100 day return period

Online since 1998

Trusted Shop

4.89

/ 5.00
The 612 Ergowave R saddle by SQlab gives you more power transmission on straight roads
The 612 Ergowave R saddle by SQlab provides a sporty riding position on your Road or XC bike with a saddle elevation from 5 cm.
A look at its design and material explains why:
a strong taper and the narrow saddle nose provide more legroom
more grip and better power transmission due to a raised rear
weight and flex optimised saddle shell
more stiffness lengthwise
coordinated material mix
the padding is greatly minimised
water-repellent cover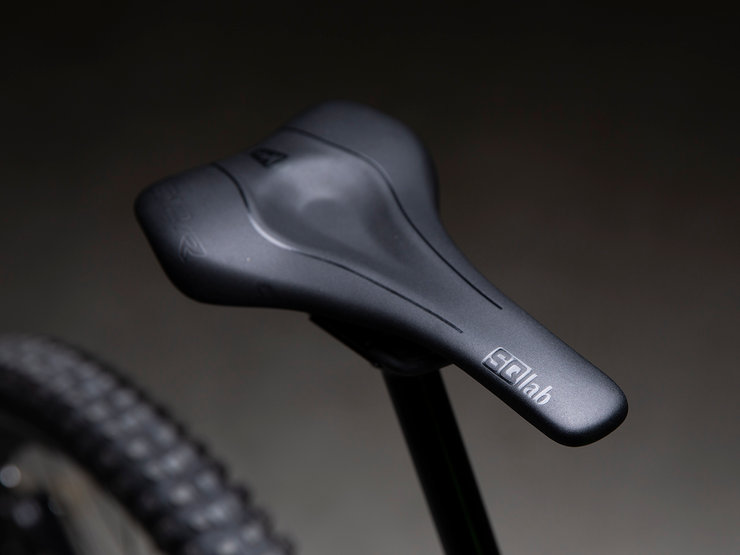 Specifications:
Application:

Road, City & Touring

Length:

252 mm

Width:

120 mm, 130 mm, 140 mm

Saddle Rails:

7 x 7 mm (standard)
Technical Information:
Rail Material:

aluminium (S-Tube)

Padding Material:

Superlight Foam

Cover Material:

B78
Approved For:
Weight Limit:

90 kg
Features:
relief in the perineal area: 63 %
padding firmness in SQ-Shore: 60
saddle to bar drop from 5 cm
Manufacturer Numbers:
120 mm:

2296

130 mm:

2297

140 mm:

2298
Technology:
Saddle Width System
Many SQlab saddles are available in different widths, because " buying a saddle is like buying shoes" - the size has to be right! The most important thing with the saddle is that both seat bones sit completely on the saddle. The
SQlab measuring board
helps you to choose the right saddle width.
SQ-Shore
SQ-Shore is the unit for the upholstery hardness of the saddle. SQlab saddles are available in 30-70 SQ-Shore. The higher the shore, the harder the saddle.
Contents:
1 x SQlab 612 Ergowave R saddle