100 day return period

Online since 1998

Trusted Shop

4.91

/ 5.00
The Reverb and Reverb Stealth seatposts from RockShox can now also be equipped with the ergonomic 1x remote lever.
Instead of the usual push-button-like knob for operating the Reverb, the 1x Remote fits perfectly into your cockpit. Like the thumb lever of your shifter on the right side, the 1x remote, which is mounted below the handlebars on the left side, is always easy to reach and the perfect seat height is only a thumb press away.
Gone are the days when you had to lift your thumb off the handlebars and give up some control over your bike for a brief moment. Like a gear lever, the 1x Remote literally nestles against your thumb and is just waiting to be activated.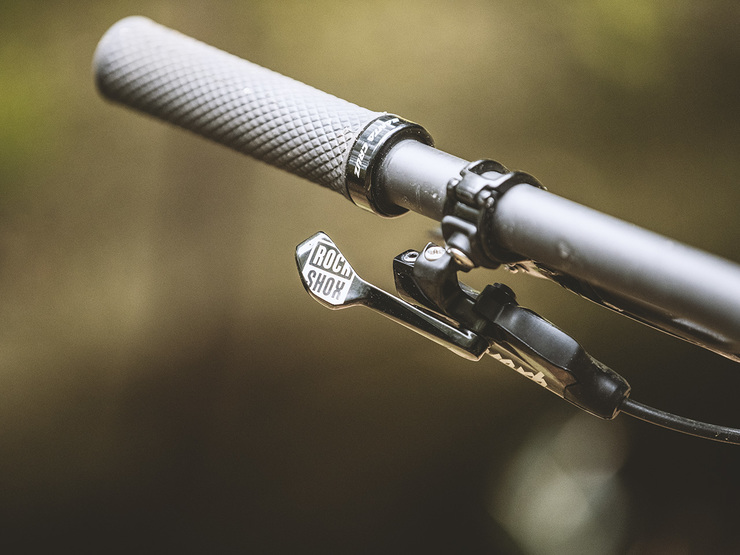 Compatibility:
- Reverb dropper post models as of 2013
- Reverb Stealth dropper post models as of 2013
Features:
- features RockShox exclusive adjustable rebound speed
- low actuating force required
- easy maintenance
Technology:
Bleeding Edge™:
Bleeding Edge™ technology allows for quick and easy bleeding. Thanks to a special fluid channel and the specially designed bleed port, the fluid can be pumped through the levers more easily. A special adapter can be fitted to the bleed port and seals the system to prevent air ingress and fluid loss.
Models:
black / left:
- Colour: black with silver lettering
- Mount Location: left, below the handlebars
- Manufacturer Number: 00.6818.029.000
Contents:
- 1 x RockShox 1x Handlebar Remote
- 1 x RockShox Bleeding Edge tool
- 1 x RockShox Normal Handlebar Clamp
- 1 x RockShox MMX Handlebar Clamp