100 day return period

Online since 1998

Trusted Shop

4.89

/ 5.00
Performance enhancement through perfect ergonomics: the 612Ergowave® by SQlab
The 612 Ergowave was specially developed to meet the needs of racers and athletes on road bikes and MTBs. The saddle's wave-like shape and raised rear provide perfect rear support and optimum pressure distribution down to the deep structures of the body, which significantly improves the transmission of force to the pedal. In combination with the recess in the middle, the lower nose creates more space and clearance for the perineal area.
The flex properties of the saddle are tuned for optimum comfort up to 75 kg. The maximum load should not exceed 90 kg.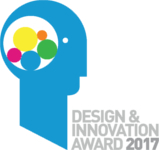 Specifications:
Application:

All Mountain, Enduro, Road

Sizes:

120 x 275 mm, 130 x 275 mm, 140 x 275 mm, 150 x 275 mm

Saddle Rails:

7 x 7 mm (standard)
Technical Information:
Rail Material:

S-Tube

Padding Material:

Superlight Foam

Cover Material:

C84 Kevlar
Approved For:
Weight Limit:

90 kg
Features:
deeper saddle nose and slight depression for less pressure on sensitive areas
raised rear for more grip and more efficient power transmission
flat only slightly curved MaxContact® shape of the saddle nose results in maximum contact area with small width and correspondingly little pressure
water-repellent cover material
relief in the perineal area: 63 %
padding firmness in SQ-Shore: 60
Manufacturer Numbers:
120 mm:

1866

130 mm:

1867

140 mm:

1868

150 mm:

1869
Technology:
MaxContact® Concept
The saddle noses of the SQlab step saddles are, according to the SQlab MaxContact® principle not curved, but flat. This increases the contact surface without increasing the width of the saddle nose. This means more safety and comfort when sitting dynamically.
Saddle Width System
Many SQlab saddles are available in different widths, because " buying a saddle is like buying shoes" - the size has to be right! The most important thing with the saddle is that both seat bones sit completely on the saddle.
SQ-Shore
SQ-Shore is the unit for the upholstery hardness of the saddle. SQlab saddles are available in 30-70 SQ-Shore. The higher the shore, the harder the saddle.
Contents:
1 x Sqlab 612 Ergowave saddle