100 day return period

Online since 1998

Trusted Shop

4.89

/ 5.00
The Ultegra CS-R8000 11-speed cassette by Shimano - smooth-running and reliable
The Shimano Ultegra CS-R8000 11-speed cassette is available in a variety of gradations and reflects Shimano's " rider tuned" ethos, which aims to offer every rider a personalised solution. Far-ranging options extend from 11-25 to 14-28 tooth, but if you are looking for an 11-23 tooth version, check out the
Ultegra CS-6800
cassette. HG-EV technology enhances Hyperglide shifting for high-precision gear changes.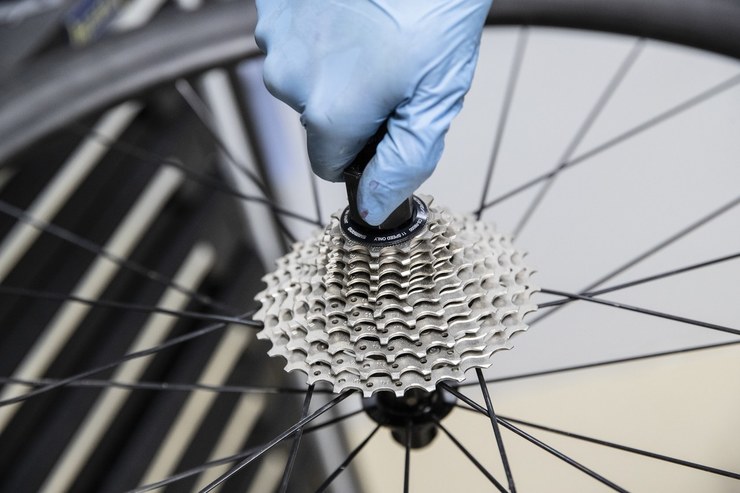 Specifications:
Application:
Road
Gearing:
11-speed
Gradation:
11-25, 11-28, 11-30, 11-32, 12-25, 14-28
Sprocket Material:
Steel
Freehub Body Compatibility:
Shimano Road
Technical Information:
Series:
Ultegra R8000
Spider:
2 (1 x carbon, 1 x aluminium)
Recommended Chain:
HG-EV 11-speed, HG-X11 (e.g.
CN-HG701-11
)
Features:
- HG-EV cassette
- powerful ratios
- nickel-plated sprocket, anodised lockring
Note:
The 11-32 t version requires a GS rear derailleur.
Technology:
HG-EV
The HG-EV cassette is used for gradation and cadence management, and is tailored to the rider. Shimano offers the optimal transmission ratio for 11-speed shifting systems. You can
choose broader or narrower gradations to meet the respective requirements. The HG-EV cassette gives you an 11-speed shifting system without forgoing robustness and enhanced Hyperglide shifting.
Models:
11-25:
- Gradation: 11-12-13-14-15-16-17-19-21-23-25 t
- Manufacturer Part Number: I-CSR800011125
11-28:
- Gradation: 11-12-13-14-15-17-19-21-23-25-28 t
- Manufacturer Part Number: I-CSR800011128
11-30:
- Gradation: 11-12-13-14-15-17-19-21-24-27-30 t
- Manufacturer Part Number: I-CSR800011130
11-32:
- Gradation: 11-12-13-14-16-18-20-22-25-28-32 t
- Manufacturer Part Number: I-CSR800011132
12-25:
- Gradation: 12-13-14-15-16-17-18-19-21-23-25 t
- Manufacturer Part Number: I-CSR800011225
14-28:
- Gradation: 14-15-16-17-18-19-20-21-23-25-28 t
- Manufacturer Part Number: I-CSR800011428
Contents:
- 1 x Shimano Ultegra CS-R8000 cassette
- 1 x Shimano aluminium lockring
Gewicht:
silver/11-25: 232 g
silver/11-28: 251 g
silver/11-30: 269 g
silver/11-32: 292 g
silver/12-25: 243 g
silver/14-28: 300 g