The days of a lone road warrior atop a set of rollers are long gone - these days, training on rollers combines the fun of gaming with the larger cycling community. Across different platforms, you can find opportunities to meet like-minded people, ride together or participate in races - and, with a bit of luck, you might even compete against a real professional cyclist. Training apps make it all possible! We'll show you everything you need to know to take advantage of the full virtual cycling experience.
Virtual cycling has now become a sport in its own right, but it has little to do with what is now understood as a classic e-sport. Instead of traditional e-sports, what many refer to derisively as "cycling on the computer" actually requires heavy physical exertion, meaning real cycling. Feats that can be difficult to achieve because of bad weather --like mastering renowned alpine passes, winning sprints or long-distance races--can now be done from the comfort of your own home.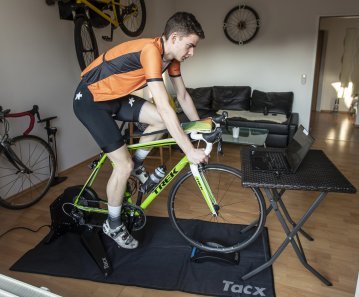 Home Training as a Lifestyle
Obviously, riding with others outside is an experience that cannot be replaced by an app. Even the creators of Zwift, the best known and largest online platform with around 3 million users, are well aware that outdoor cycling beats home training. Even so, the platform is recording strong growth thanks to its digital connectivity and, above all, because you can undergo intense and varied training regardless of the weather. That dust-collecting set of rollers in the basement has now become a chic lifestyle product, and has taken on a similar importance in relation to cycling itself. Digital platforms are also accessible to everyone: whether you're an up-and-coming cyclist or an experienced veteran, you have the opportunity to compete virtually with top athletes or to try out new routes - all without having to physically go anywhere.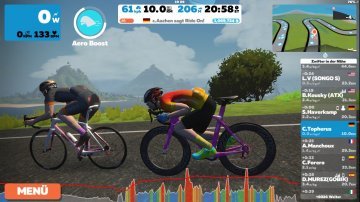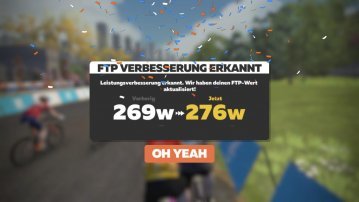 The Quest to Become King of the Mountain, Digitally
Smartphone interfaces let you easily set dates with training partners, and also allow you to push one another to new heights. It's also possible to network over Strava, leaving nothing in your way toward becoming the (digital) KOM. You can also seek out new challenges and take part in a virtual races. Follow well-known tracks, such as recent world championship courses, or participate in the platform's own league. With a bit of luck, you could find yourself competing against a real professional cyclist who's training virtually. As a reward for top marks and achievements, your avatar can look forward to equipping new clothing, helmets, glasses, aerodynamic wheels such as those from Zipp, or even completely new bikes from Specialized or Scott.
Control for Triathletes
Zwift or other apps like Road Grand Tours, Bkool or Tacx offer much more than digital training tracks and racing. These apps afford the additional possibility to create detailed training plans or work off of existing ones. These apps are not only solid winter options, but are also quite helpful during summer to precisely control training intervals. Triathletes in particular can take advantage of targeted monitoring of their progress. It's not yet so widespread throughout the cycling world, but having this option makes perfect sense as a supplement to outdoor training.

Potential for Off-Road Adventures
Virtual fun is not just limited to the streets: if you're a mountain or gravel biker, you can benefit from both custom training plans as well as special off-road routes. With the help of another app, your steering movements can be transferred to the screen, which gives you a digital experience of going over hills and dales - just mount your smartphone onto the handlebars.
Sounds good? You don't need much to get started: your bicycle, a home trainer, a terminal with WLAN and your preferred app. However, you can increase your indoor fun with a few features and tips!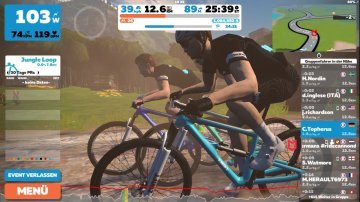 The Most Important Element: Your Bike
A road bike is the first choice for many people when it comes to virtual cycling. It makes sense since the majority of home trainers with freewheel bodies and cassettes are designed based around common road bike makes. If you usually ride a road bike, you will be able to get started right away. Some cyclists, on the other hand, like to buy an extra bike for home use or mount a discarded bike. As long as you use a bike with a quick release lever, everything should be relatively straightforward. It gets a bit trickier, but still not terribly complicated, if you ride a bike with a thru-axle like the ones found on mountain bikes and on recent road bike makes. Many thru-axles are not compatible for use on rollers, so you'll have to replace them with a special one. The Trainer Axle from Robert Axle Project offers a solution for many common models. You can leave the axle on the bike, even for riding outside. Elite or Tacx also offer special Plug-in Axle Adapters for their training rollers. By the way, some older training rollers do not have a freehub for 12- or 13-speed drivetrains from SRAM or Campagnolo equipped as standard. However, these are also available as adapters for retrofitting onto Wahoo trainers.
The Home Trainer: Classic and Smart
It's common knowledge that classic training rollers are a good solution for beginners to experience their first rides in the virtual world. However, not all devices are compatible with a given app. Luckily, Zwift's homepage lists a wide variety of supported devices. These include most of the trainers from Elite, Feedback Sports, Saris, Tacx and Wahoo. Note, however, that a classic set of rollers has no other electronic components. In order to use apps at all, you also need a speed and cadence sensor, e.g. in a set from Wahoo or Garmin. Somewhat more expensive, but with much higher measurement accuracy is the power meter per Power meter, e.g. from SRM. If you're looking to participate in realistic climbing simulations or collective final sprints on Zwift, there's some not-great news: you can't change the resistance on the rollers, otherwise the software will calculate an incorrect value. Unfortunately, neither mountain stages nor sprints can be simulated in any kind of meaningful way, and you are also not allowed to participate in official competitions since your equipment is not correctly calibrated. For introductory tours, your set would be more than sufficient.
As an advanced and ambitious Zwifter, however, you would probably want to go for a smart trainer. These directly measure both power and ride performance. Although they're in a higher-end price range, investing in one saves on buying an additional meter. A smart trainer takes training to entirely new levels with more options, such as climbing simulations. Special workout features allow you to control your training sessions with even higher precision. Zwift has certified even more smart trainers, which gives you a unique riding experience while using the app. These include the less-expensive Suito from Elite and the higher-end Neo 2T Smart from Tacx.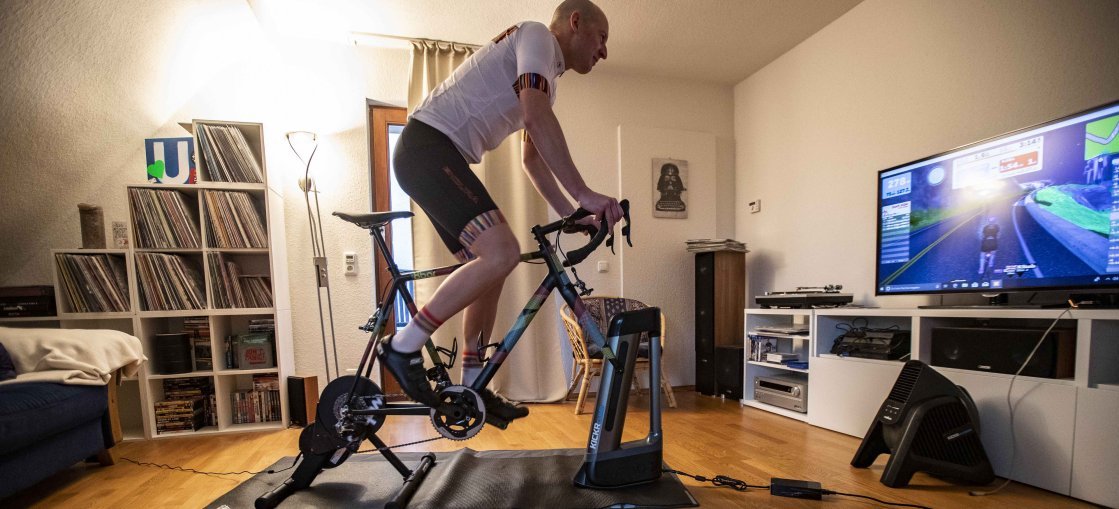 The Right Device: The More RAM, the Better
In order to use the app, you need an appropriate device, and in this department there is much to choose from. PCs, smartphones, tablets, laptops or fourth-generation Apple TVs are all great options. However, every device must meet the minimum system requirements, such as reception via ANT+ or Bluetooth. These functions can be installed on many devices by using an adapter. In general, the more power and storage space the device has, the better the app works. In addition, a consistent and stable wireless connection is obviously important. Another tip: the smartphone app allows you to better schedule dates with others or cheer on your fellow competitors during the race.
Tricked-Out Rides: Practical Accessories and Gadgets
Having covered the basics, it's a good time to consider further tips and gadgets that let you get a lot out of your training.
A pair of headphones for listening to music? No problem. Unlike in traffic, where the volume cannot exceed that of street noise, you can turn it up to really keep you in the zone, which won't disturb your neighbours or roommates. As an added benefit, you can also better perceive sounds from races or training.
Practically speaking, you should always have a towel handy to absorb sweat. It's also better to put another mat (like the Kickr Floor Mat from Wahoo) under your bike, which prevents sweat stains from forming on the floor and helps to diminish noise. For longer tours, it's more than a good idea to keep an additional water bottle handy, not to mention some snacks in either bar or gel form. Training can get sweaty fast, so you need every drop of energy you can get! If you want to keep everything easily within reach, the Fitness Bike Desk from Wahoo is a pretty good choice. The height can be easily adjusted so that you can quickly grab snacks, drinks, towels, smartphones or laptops while riding.
Another problem, however, is that there isn't always a lot of airflow within the four walls of an average home, which means you're going to need some technical assistance in order to stay cool. You could of course invite a few friends over to wave a towel or palm leaves in your general direction, but a more effective (and less annoying) solution would be to invest in an actual fan. The KICKR HEADWIND from Wahoo is such a device, and it even adjusts its speed to your training intensity. The harder you ride, the more it cools you down, and it can achieve speeds of up to 48 km/h. You will also need this while simulating real gradient changes of up to 20 percent when using the KICKR CLIMB. The system automatically adapts to the route selected through the app, giving you an accurate feeling and allowing you to take full advantage of the app's possibilities. You can also train your muscles more intensively for real-life mountain stages. Steering movement simulations are possible with the help of the Sterzo Smart Travel Block by Elite. This means nothing should literally stand in the way of proper cycling.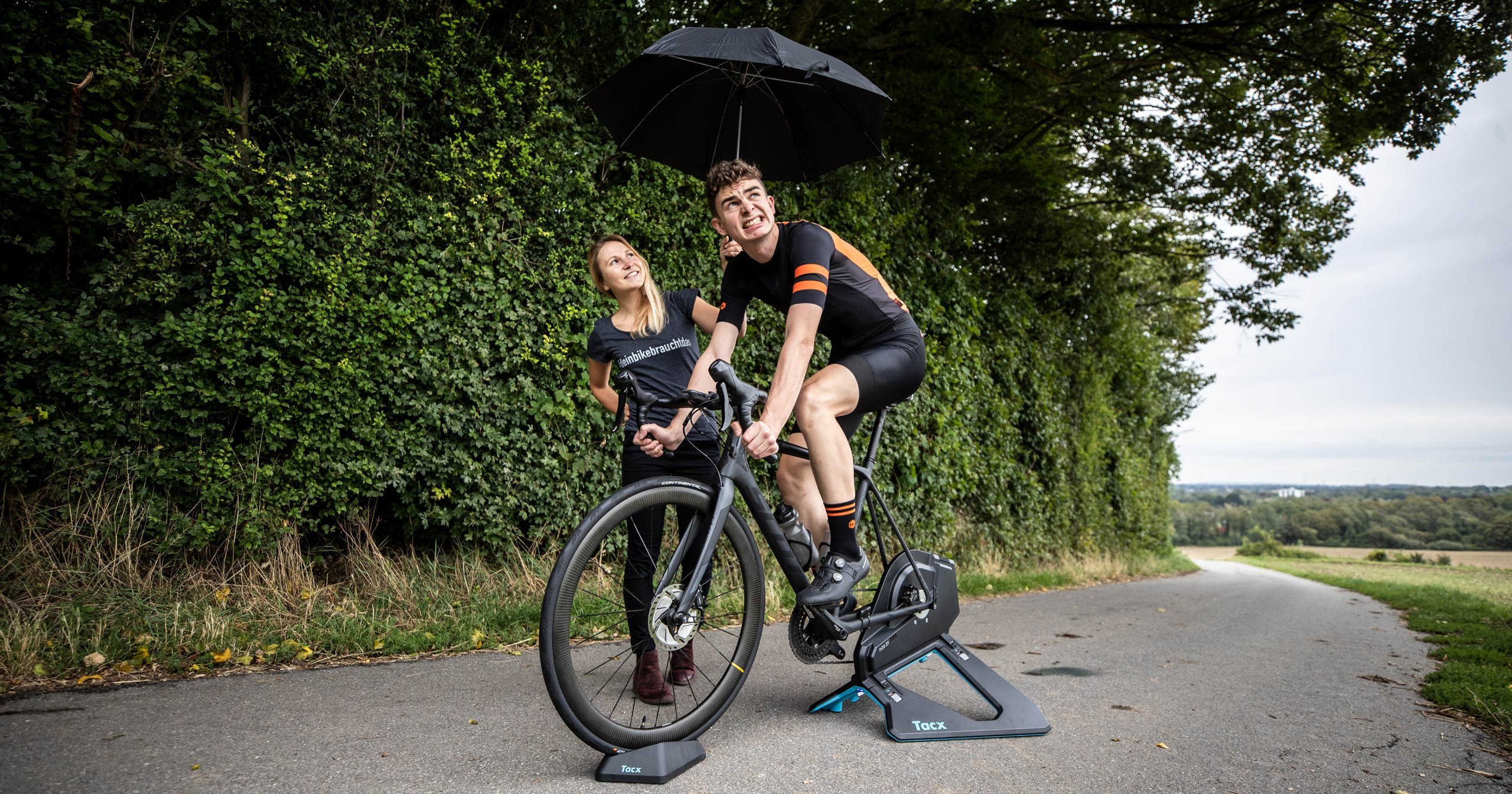 Virtual Cycling: Almost like road bike training outside...