100 day return period

Online since 1998

Trusted Shop

4.89

/ 5.00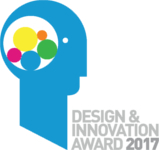 Technical Information:
Application:
MTB, Trail
Material:
Aluminium 6069
Diameter:
27.5" (650B)
Spoke Hole Count:
28 / 32
ETRTO:
584 x 26
ERD:
567 mm
Inner Width:
26.0 mm
Outer Width:
29.3 mm
Depth:
16.0 mm
Rim Tape Width:
27 mm
Brake Type:
disc
Features:
- designed for trail use
- allows Wideright tyre sizes from 2.25 - 2.5"
- perfect balance of stability and weight
- 24 % wider than ARCH EX
- 25 % stiffer than ARCH EX
- patented BST rim hook construction
- welded rim joint
- no eyelets
Technology:
Bead Socket Technology (BST)®
BST is a patented design feature where the design of the rim flange is based on the shape of the tyre bead. This ensures an ideal fit on the rim for the best possible tubeless sealing. Naturally, the rim can also be ridden with a tube.
Wideright:
Perfect interplay - the full tyre volume and side lugs maintain an optimum position and therefore maximum traction and minimum rolling resistance.
Manufacturer Numbers:
28 hole:
RTAT70008
32 hole:
RTAT70009
Contents:
- 1 x NoTubes ZTR Arch MK3 rim